ZF LeSSIS
[Part Catalog - Service Information]
Electronic catalogue & Service Information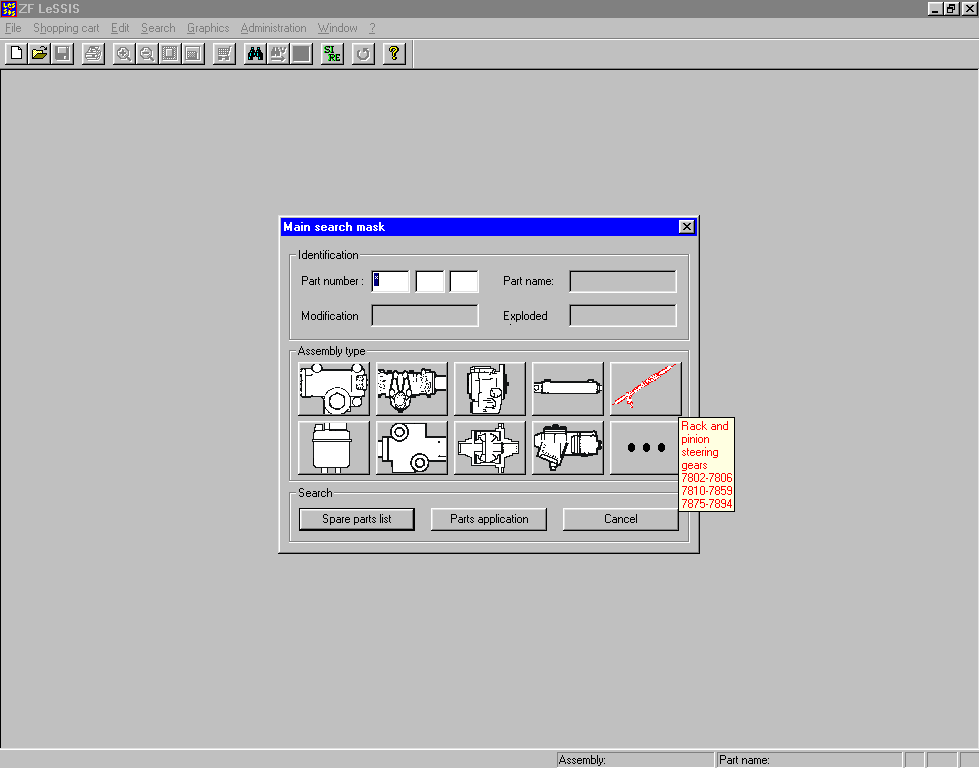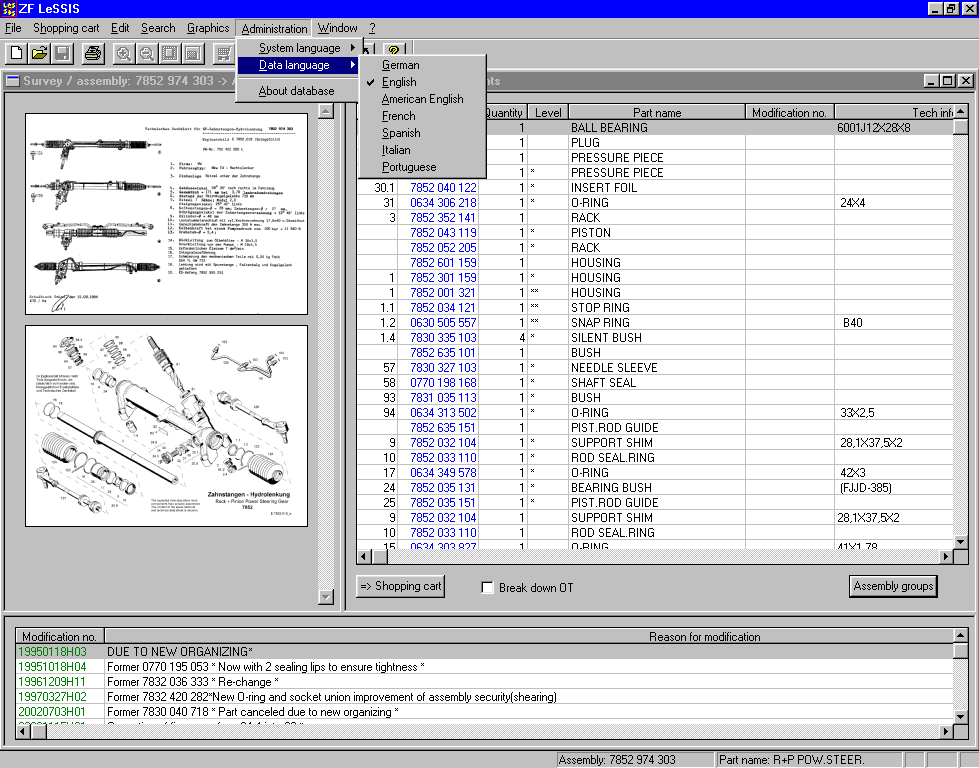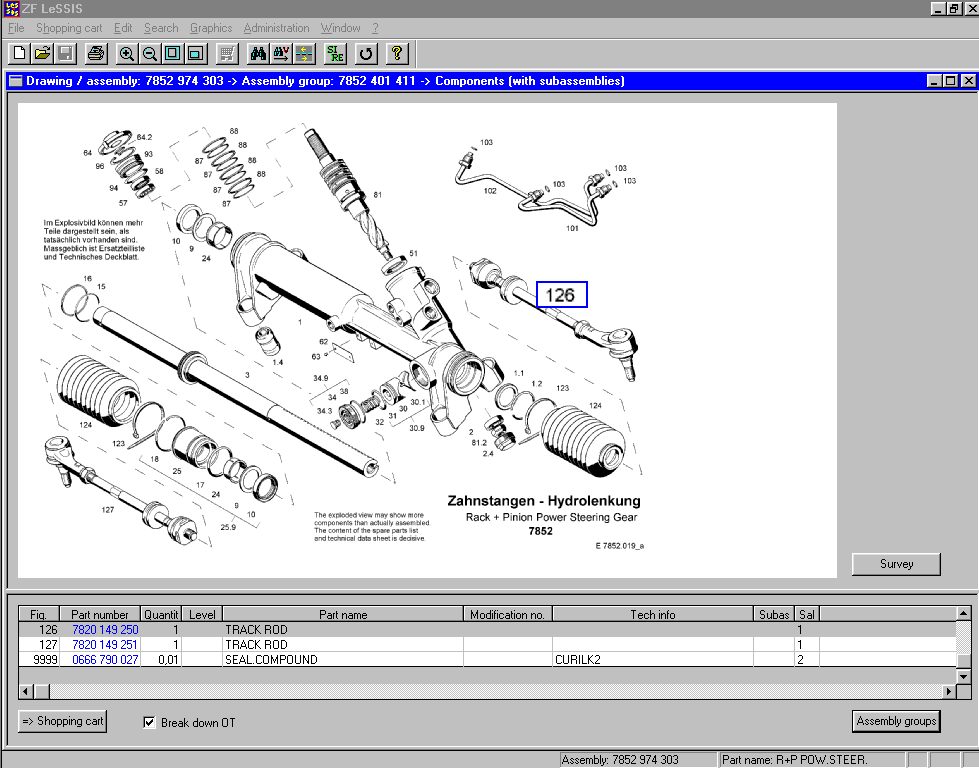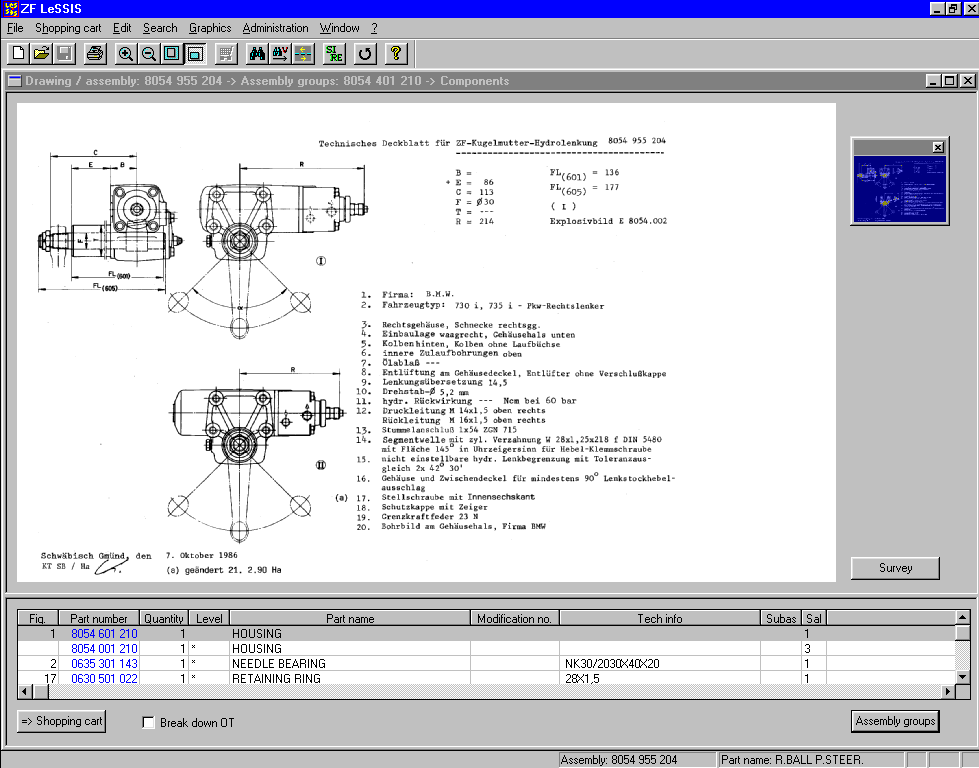 Region: All regions
Type: Electronic catalogue & Service Information
Languages: English, Spanish, Italian, Mexican, German, Turkish, French, Swedish
Quantity of CD: 2 CD
Year: 2003
Date of update: 07/2003
The electronic catalogue
ZF LeSSIS
(Lenksysteme Service Informations System) contains the full information on systems of steering management automobile and lorries, including steering links, reducers, pumps of hydraulic boosters, oil tanks, valves, and also hydrocylinders, hinges, drafts and differentials of the raised(increased) friction.
The program on two CDs is delivered, the minimal installation with use of one CD of a disk, or full without use of CD is possible(probable).
The program allows to search for details under number ZF, or on group of details. For each detail it is possible to look the list of other units using this detail. For units and units there is a conformity to original numbers of motor-car manufacturers.
In the program the service information, the information on repair, replacements and service bulletins is submitted.
Commercial vehicle recirculating ball steering gears
Semi-integral steering gears
Pumps
Power cylinders
Rack and pinion steering gears
Oil tanks
Valves
Differentials
Passenger car recirculating ball steering gears
---