PEUGEOT
Service Box + SEDRE
[11.2013]
Parts catalogue , Repair , Service manuals, Wiring diagrams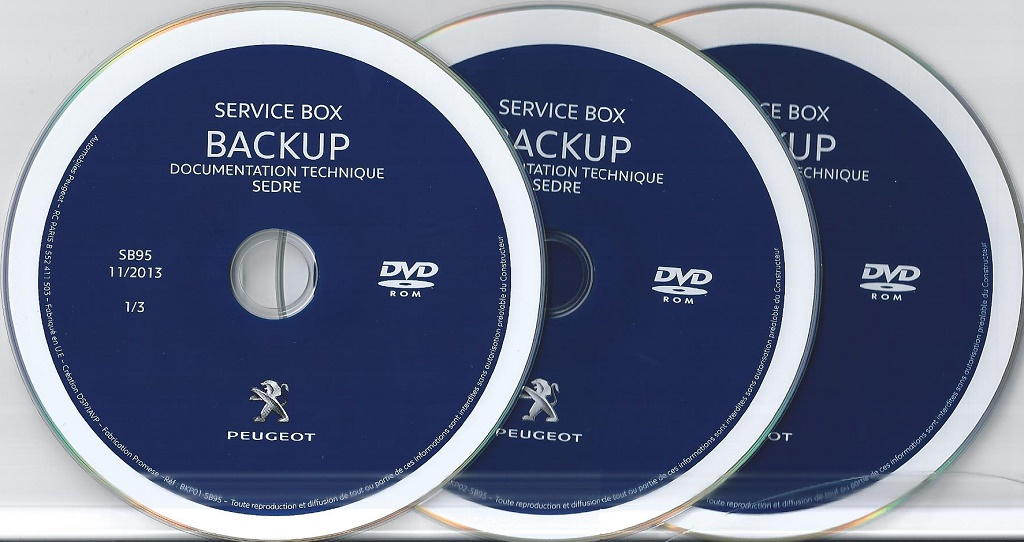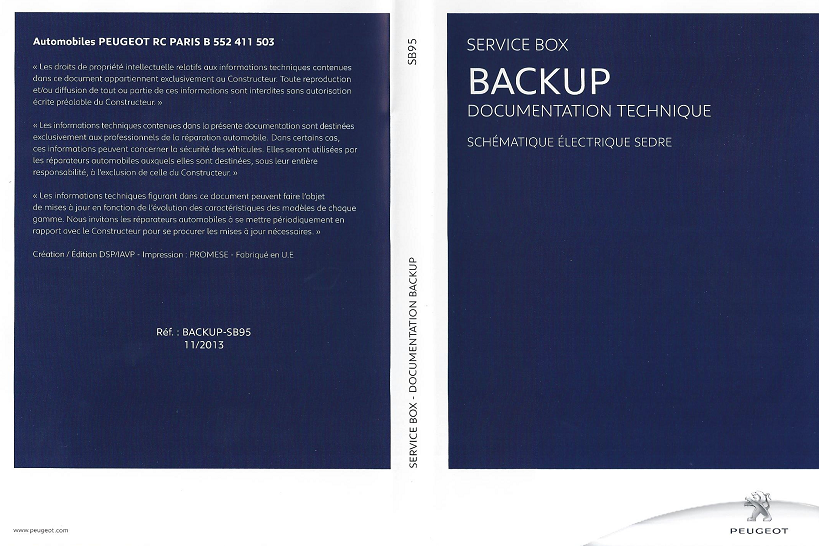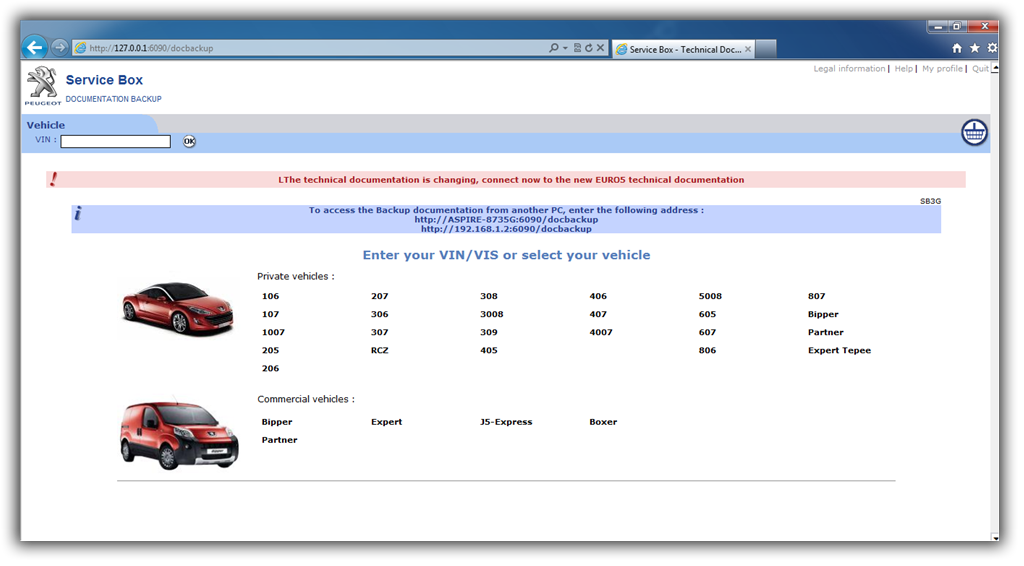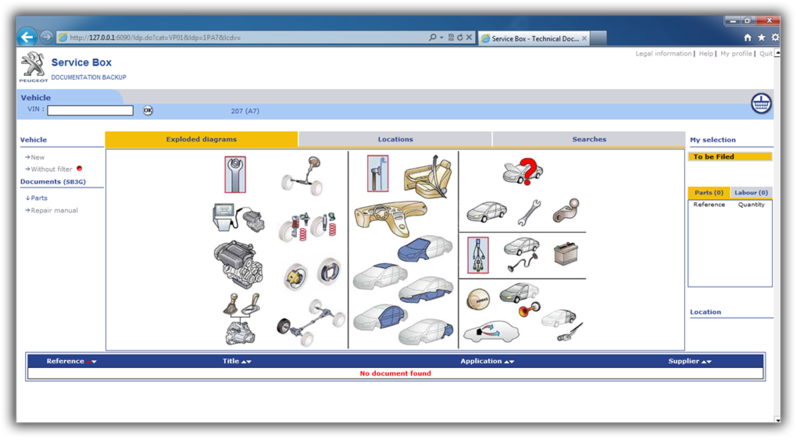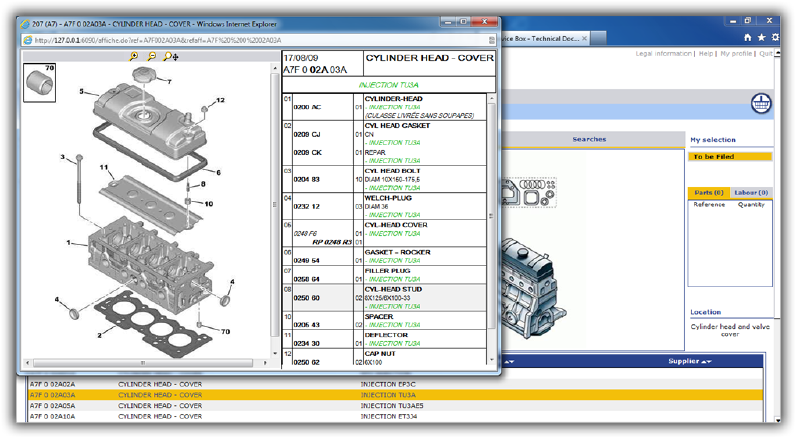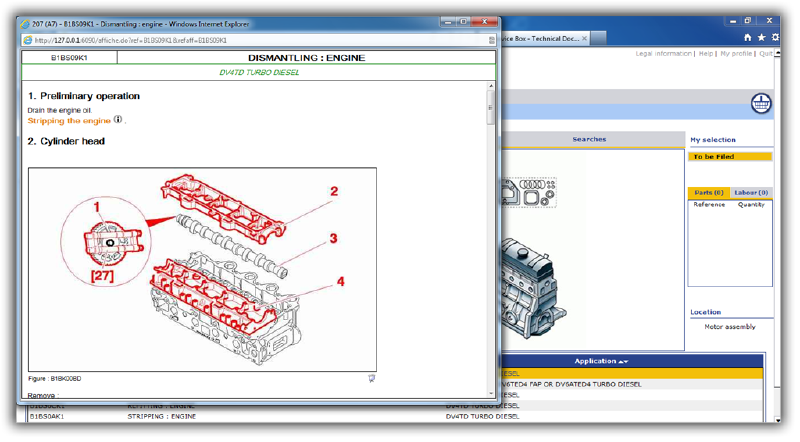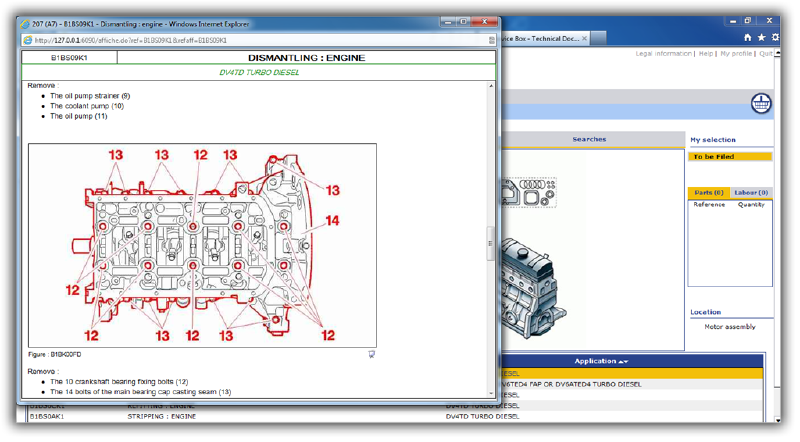 Region: All regions 
Languages: Multilanguage 
Type: PARTS CATALOGUE, SERVICE MANUALS, WIRING DIAGRAMS  
OS: WinXP, Vista, Windows7,WIN8,WIN10
Developer: PEUGEOT Service Box
Quantity of CD: 3 DVDs  
Year: 2013 
Date of update: 11/2013
Electronic Catalog PEUGEOT Service Box (11.2013) contains complete information on all car companies, including new models. Supplied catalog PEUGEOT on 3 DVD, supports multiple languages.
Catalog of PEUGEOT Service Box (11.2013) contains parts catalog, complete information about the details, search, standard-setting clock, there is work to VIN or model, decoding of each position VIN, documentation of repairs and maintenance.
Peugeot electronic service box system contain parts catalog, service information and wiring diagrams. VIN search is available in this program
. 
Supported languages:
English, Hungarian, Dutch, Danish, Spanish, Italian, Chinese, German, Netherlands, Norwegian, Polish, Russian, Turkish, French, Czech, Swedish, Japanese.
Private vehicles:
Peugeot 106
Peugeot 106 new 
Peugeot 107 
Peugeot 1007 
Peugeot 205 ->I AM91 
Peugeot 205 I-> AM91 
Peugeot 206 
Peugeot 206+ (T3E) 
Peugeot 207 (A7) 
Peugeot 306 
Peugeot 306 new 
Peugeot 307 
Peugeot 307 new 
Peugeot 308 
Peugeot 3008 
Peugeot 309 
Peugeot 405 
Peugeot 405 new 
Peugeot 406 
Peugeot 406 new 
Peugeot 407 
Peugeot 4007 
Peugeot 605 
Peugeot 605 new 
Peugeot 607 
Peugeot 607 new 
Peugeot 806 
Peugeot 807 
Peugeot Bipper (A9) 
Peugeot Partner (M49) 
Peugeot Partner (M59) 
Peugeot Partner Tepee (B9) 
Peugeot Expert Tepee 
Commercial vehicles:

Peugeot Bipper (A9) 
Peugeot Partner (M49) 
Peugeot Partner (M59) 
Peugeot Partner (B9) 
Peugeot Expert 1 & 2 
Peugeot Expert 3 
Peugeot J5-Express 
Peugeot Boxer 
Peugeot Boxer 2 
Peugeot Boxer 3 
Wiring diagram system (SEDRE) covers the following models:
Peugeot 408 CHINE 
Peugeot 106 (S20) 
Peugeot 107 
Peugeot 1007 
Peugeot 205 
Peugeot 206 
Peugeot 207 
Peugeot 306 (N5) 
Peugeot 307 
Peugeot RCZ 
Peugeot 308 
Peugeot 3008 
Peugeot 406 
Peugeot 407 
Peugeot 4007 
Peugeot 5008 
Peugeot 607 
Peugeot 806 
Peugeot 807 
Peugeot BIPPER 
Peugeot PARTNER 
Peugeot EXPERT 
Peugeot BOXER 
Peugeot BOXER U3