07-11-2017, 10:04 AM
Hyundai
HCE
e-Catalogue
[01.2015]
+ ACTIVATION
Spare parts catalog for for Hyundai ForkLifts, excavators, wheel loaders, skid steer loaders.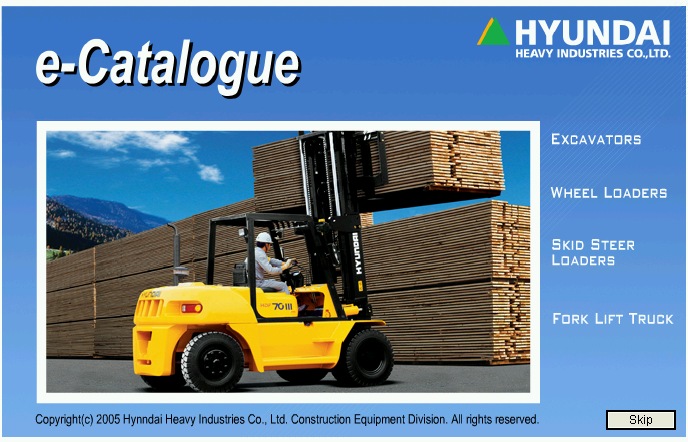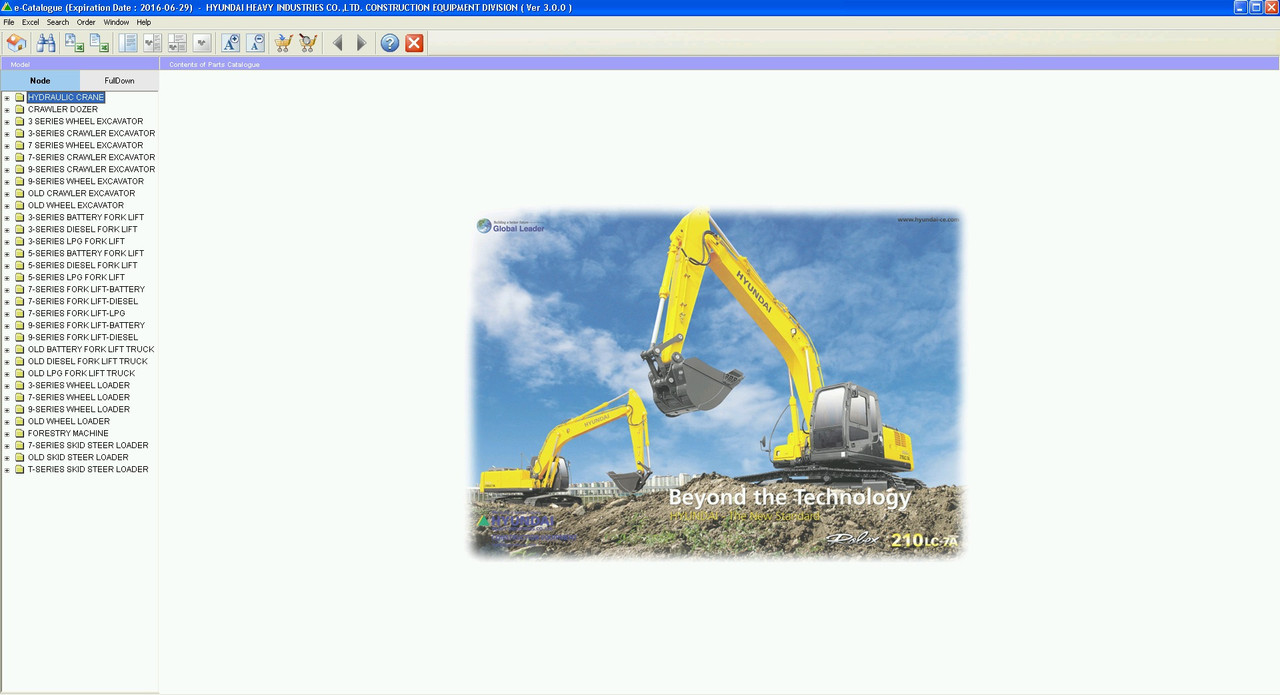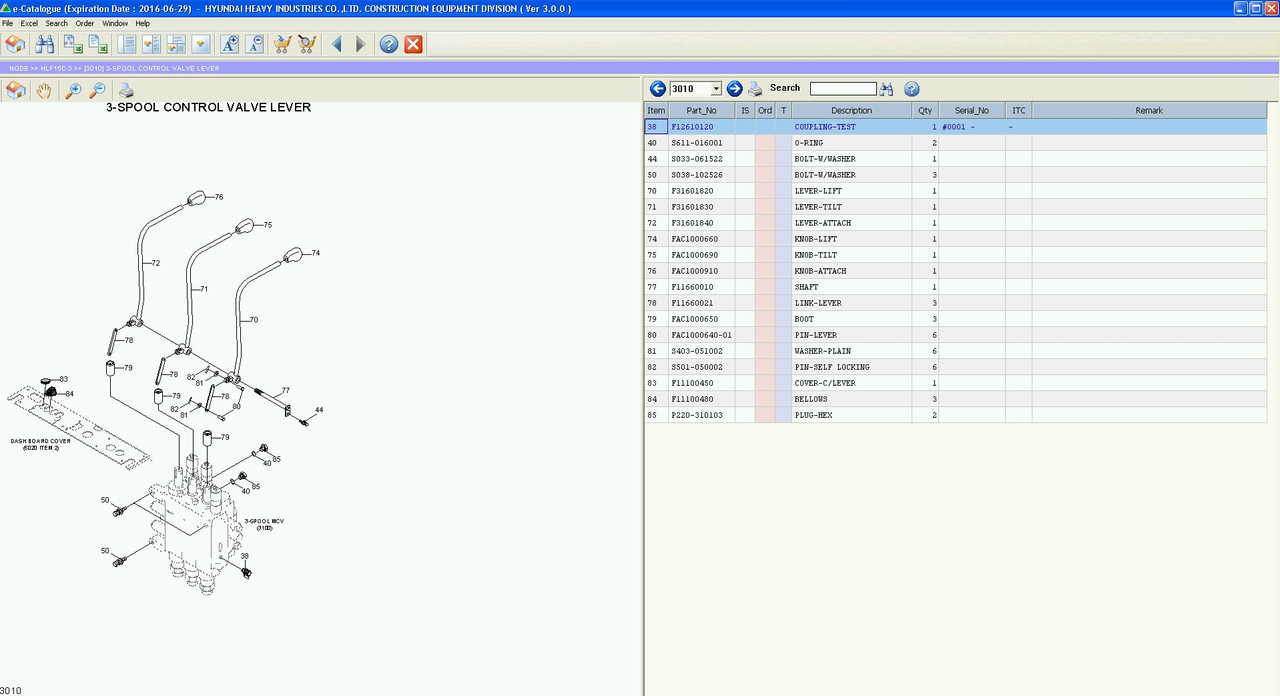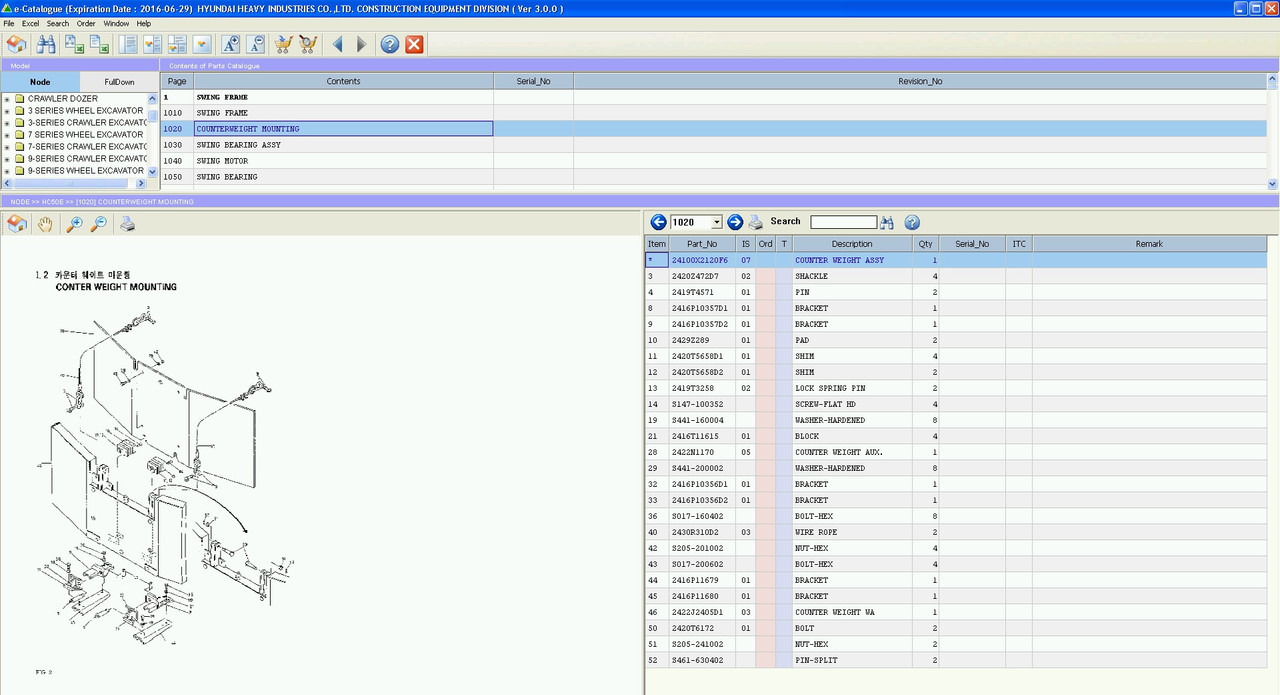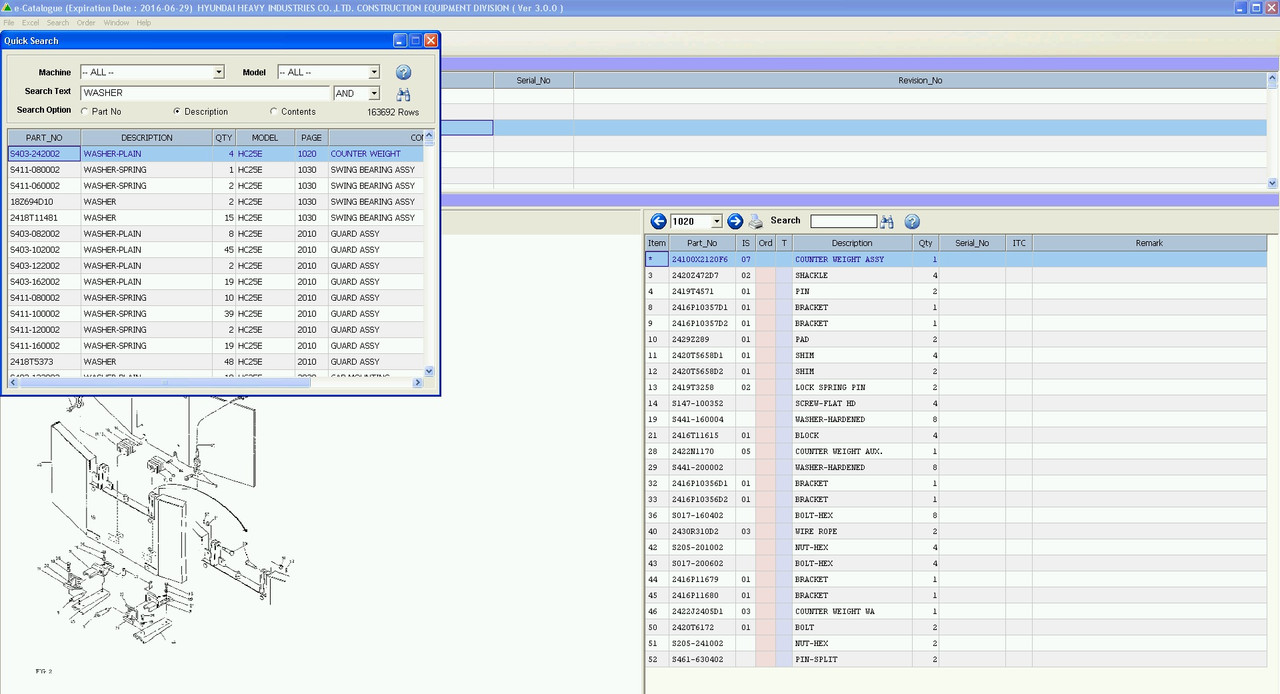 Region: All regions 
Type : Spare part catalog
Version: 30.0
Quantity of DVD: 1 DVD 
Language : Multilanguge 
OS: XP, Vista, Windows 7, WIN8,WIN10


License: Present


Year: 2015
Date : 01/2015
Hyundai Heavy Industries Catalog 2015 (Hyundai Robex 2015) - factory spare parts catalog in digital format
Hyundai Heavy Industries e-Catalogue (Hyundai Robex EPC) is an electronic spare parts catalog, which represents the full information on spare parts and accessories for special equipment Hyundai.
Interface of program Hyundai Robex is very simple and convenient, interface language - English, all the details are presented in English.
Hyundai HCE 2015 is the parts catalog for Hyundai Construction Equipment and Forklifts. Hyundai HCE 2013 covers 7- and 9-series equipment models.
Hyundai HCE covers the following models:
7-SERIES FORK LIFT-LPG

60/70L-7A

7-SERIES CRAWLER EXCAVATOR

R55-7
R210/220LC-7H
R250LC-7
R320LC-7
R500LC-7

7 SERIES WHEEL EXCAVATOR

R55W-7
R170W-7
R200W-7

7-SERIES FORK LIFT-DIESEL

15D/18D/20DA-7E
20D/25D/30D/33D-7E
20/25/30/33DF-7
20/25/30/33DF-7T
35DF-7
35/40/45D-7E,50D-7AE
35/40/45DS/50DA-7E
50/60/70D-7E
50/60/70DF-7
50/60/70DS-7E
80D-7E
110/130/140/160D-7E
180D-7E
250D-7E

7-SERIES FORK LIFT-LPG

15/18/20G-7A
15G/18G/20G-7M
20G/25G/30G-7
15/18/20L-7A
15/18/20L-7M
25/30/33L-7A
25/30/33L-7M
35/40/45/50L-7 A
15LC/18LC/20LC-7A
15/18/20LC-7M
25LC/30LC-7A
25LC/30LC-7M
25/30/33G-7M
25/30GC-7M
25/30/33G-7 A
25/30GC-7A

7-SERIES FORK LIFT-BATTERY

10/1ЗВОР-7
15РА/40TA-7
10/13BR-7
14/15/18BR-7
20/25BR-7
14/16BRJ-7
20/25BRJ-7
15/18/20/23BRP-7
15/18/20ВТ-7
16/18/20В-7
22В/25В/30В/32В-7
35В/40В/45В/50В-7
20/25/30/32ВС-7
20ВН/25ВН/30ВН-7
22/25/30ВНА-7

7-SERIES SKID STEER LOADER

HSL650-7
HSL650-7A
HSL850-7
HSL850-7A

9-SERIES WHEEL EXCAVATOR

R210W9MH

9-SERIES CRAWLER EXCAVATOR

R220LC-9A
R235LCR-9A

9-SERIES WHEEL EXCAVATOR

R180W-9S

9-SERIES CRAWLER EXCAVATOR

R16-9
R27Z-9
R35Z-9
R55-9
R60-9S
R60CR-9
R80CR-9
R140LC-9
R140LC-9S
R145CR-9
R160LC-9
R160LC-9S
R180LC-9
R180LC-9S
R210LC-9
R21ONLC-9
R220LC-9S
R220LC-9SH
R235LCR-9
R250LC-9
R260LC-9A
R260LC-9S
R290LC-9
R290LC-9MH
R300LC-9S
R300LC-9A
R300LC-9SH
R320LC-9
R330LC-9S
R330LC-9A
R330LC-9SH
R380LC-9
R380LC-9MH
R380LC-9A
R380LC-9SH
R430LC-9
R430LC-9SH
R480LC-9
R480LC-9MH
R480LC-9S
R480LC-9A
R520LC-9
R520LC-9S
R520LC-9A
R800LC-9
R800LC-9 FS
R1200-9

9-SERIES WHEEL EXCAVATOR

R55W-9
R60W-9S
R140W-9
R140W-9S
R170W-9
R170W-9S
R210W-9
R210W-9S

9-SERIES WHEEL LOADER

HL730-9
HL730-9S
HL740-9
HL740-9S
HL757-9
HL757-9S
HL760-9
HL760-9A
HL760-9S
HL770-9
HL770-9A
HL770-9S
HL780-9
HL780-9A
HL780-9S
HL730TM-9
HL740TM-9
HL757TM-9
SL730
SL733
SL735
SL760
SL763(~#0500)
SL763(#0501 ~)
SL765

9-SERIES FORK LIFT-BATTERY

10/13/15BTR-9
15/18/20ВТ-9
16/18/20В-9
22/25/30/35ВН-9
22/25/30/32/35В-9
20/25/30/32В С-9