08-06-2020, 07:17 PM
Perkins
EST
2020A
 v1.0
[01.2020]
+
LICENSE
Perkins EST diagnostic tool Perkins engines.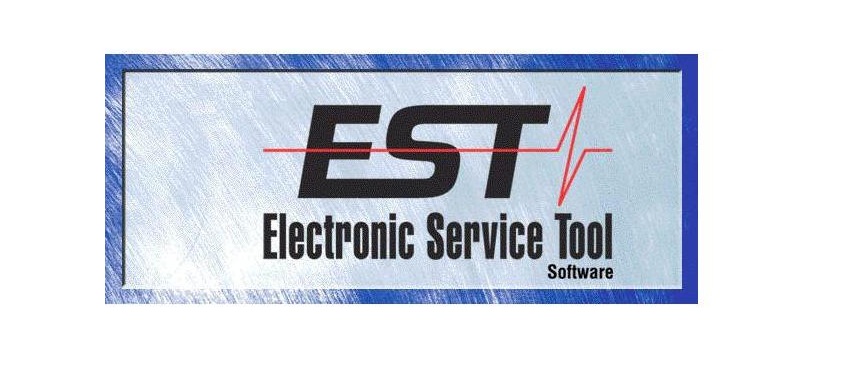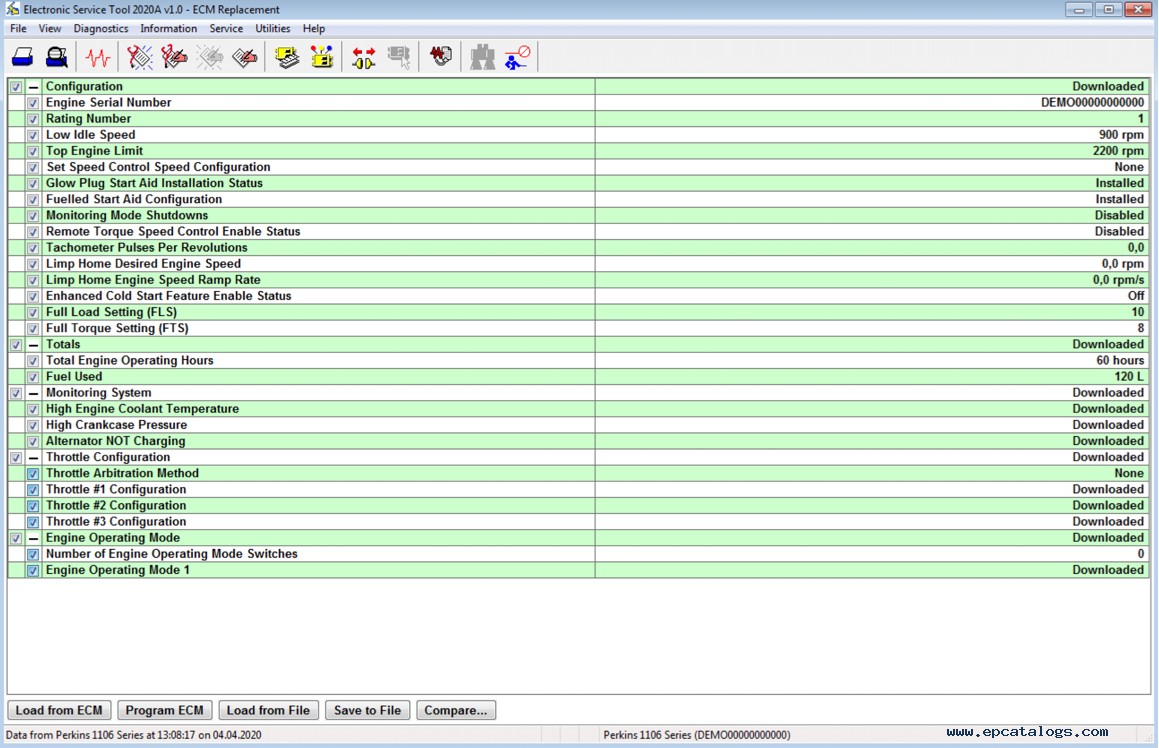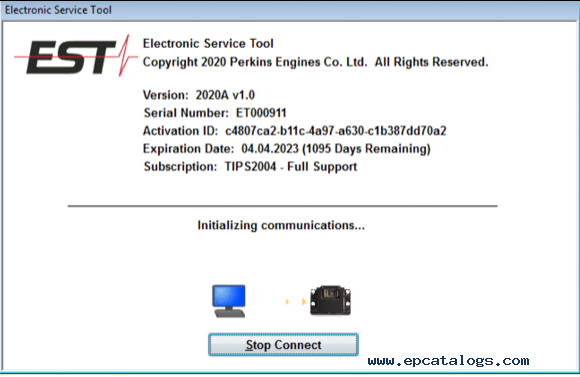 Region:All regions
Type : diagnostic tool
Brand: Perkins engines.
Languages: English (Multilanguage) 
OS: WinXP. Vista, Windows7,WIN8,WIN10
Quantity of DVD: 1 CD 
Year: 2020
Date of update: 01/2020
Perkins EST 2020A is a diagnostic program, which is a software part of a service system "TIPSS". The user can use the test program Perkins EST 2020A for communicating with 2300/2800 electronic engines Perkins (FG Wilson 300 - 750 KVA range) and FG Wilson panel PowerWizard. This connection is via the J1939 data link.
Available subscriptions:
CLS00001 CLAAS Standalone Comet/Flash
PERK5007 Customer
JLCG2109 - Genset Only
PERK5008 - Internal
CMFG0612 - Engine Only
TIPS2004 - Full Support
EERE2001 Comet Factory Build for Perkins  
Diagnostic software Perkins EST 2020A allows users to:
Override Powerwizard level three passwords
Configure and/or change system parameters
Display, graph and record logs of parameter status
Display the status of a group of parameters (temperatures, pressures, etc)
View and clear active and logged diagnostic codes
View and clear active and logged event codes
Display, view or change the current Configuration File or Base level Flash File
Upload, download and save configuration files
View a list of irregularities logged by the ECM (engine control module)
Perform diagnostic tests
Perform calibrations
Print reports and diagnostic results.
Overall interface kit Perkins EST 2020A provides the user with an effective tool for diagnosing problems engine and the ability to configure the system.