Multiecuscan
[2020]
Diagnostic software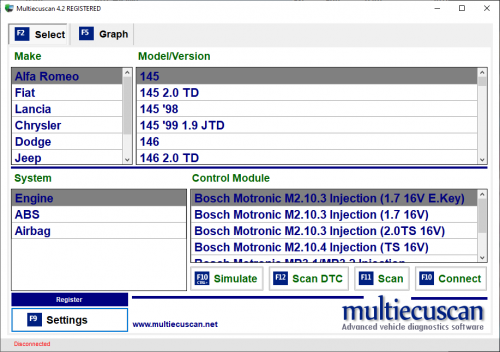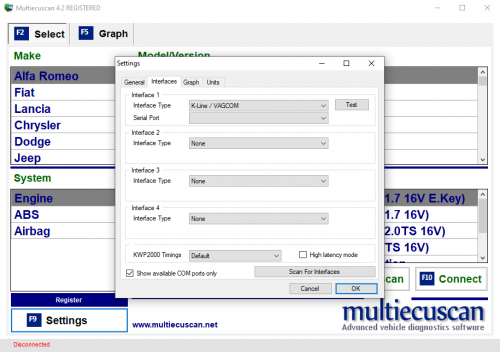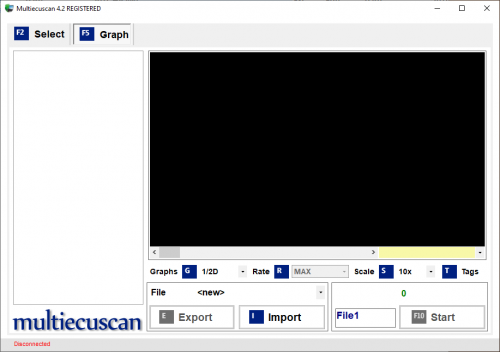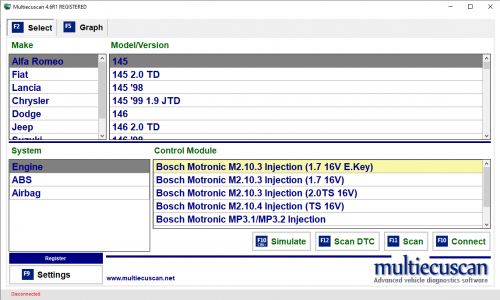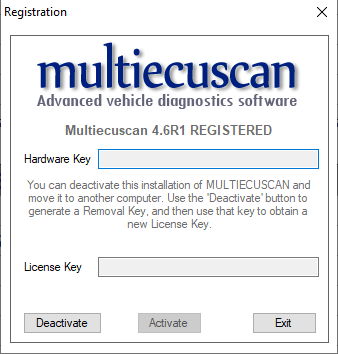 Year / Release Date : 2020
Version : 4.6R1
System Requirements : Windows XP or later, .NET Framework 2.0 or later
Interface language : Multilingual (Russian is present)
Tabletka : present
Multiecuscan is a vehicle diagnostic software with advanced features. Allows you to perform various diagnostic tasks on supported vehicles / modules
Add. Information :
To use the software you need an interface. Currently, the software supports the following interfaces: KL (also known as VagCom 409), ELM327 (1.3 or later), OBDKey 1.40, OBDLink, ELM Scan 5, CANtieCAR. The Bluetooth interfaces OBDKey, ELM 327 and OBDLink are fully supported, but not recommended for special functions (such as PROXI alignment, remote control programming, IMA encoding, etc.)! CANtieCAR is a professional multi-protocol interface with multiplexing capabilities.
Installation:
- Installation:
- Run the "SetupMultiecuscan46R1.msi";
- Follow the prompts of the installer.

Breaking into:
- Block the program access to the network using the "firewall";
- From the folder "mesCrack" run "MesCrack.exe";
- Press the "Run!" Button.
For ease of use, create a shortcut on the desktop with the start option "-r".
Crack requires installed .NET 4.5!