06-22-2016, 11:47 AM
Hyundai
HCE e-Catalogue
[01.2013]
Spare parts catalog for for Hyundai ForkLifts, excavators, wheel loaders, skid steer loaders.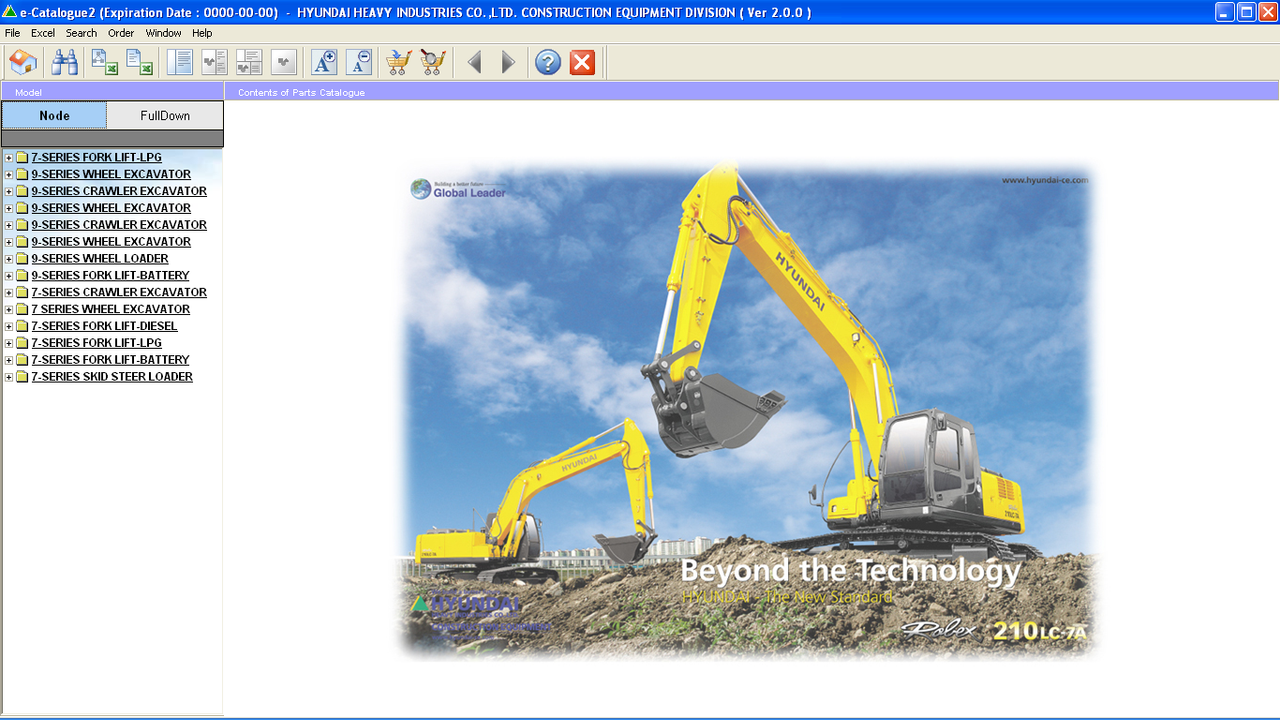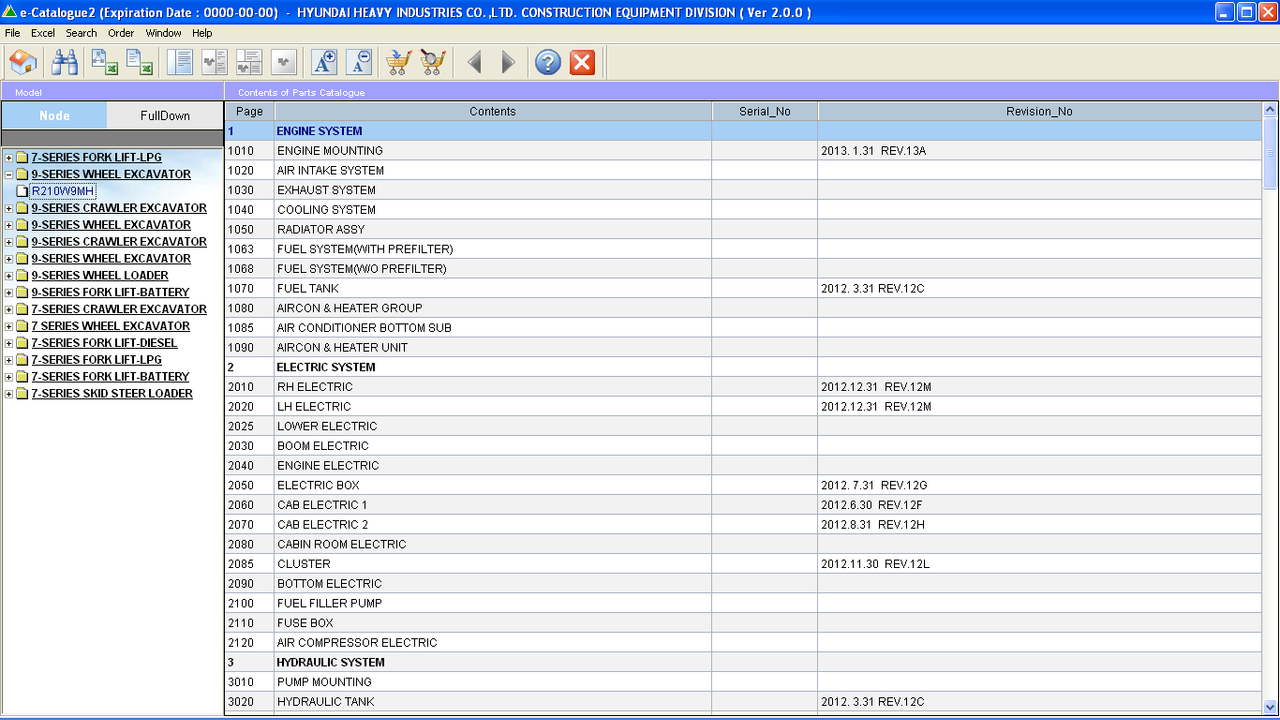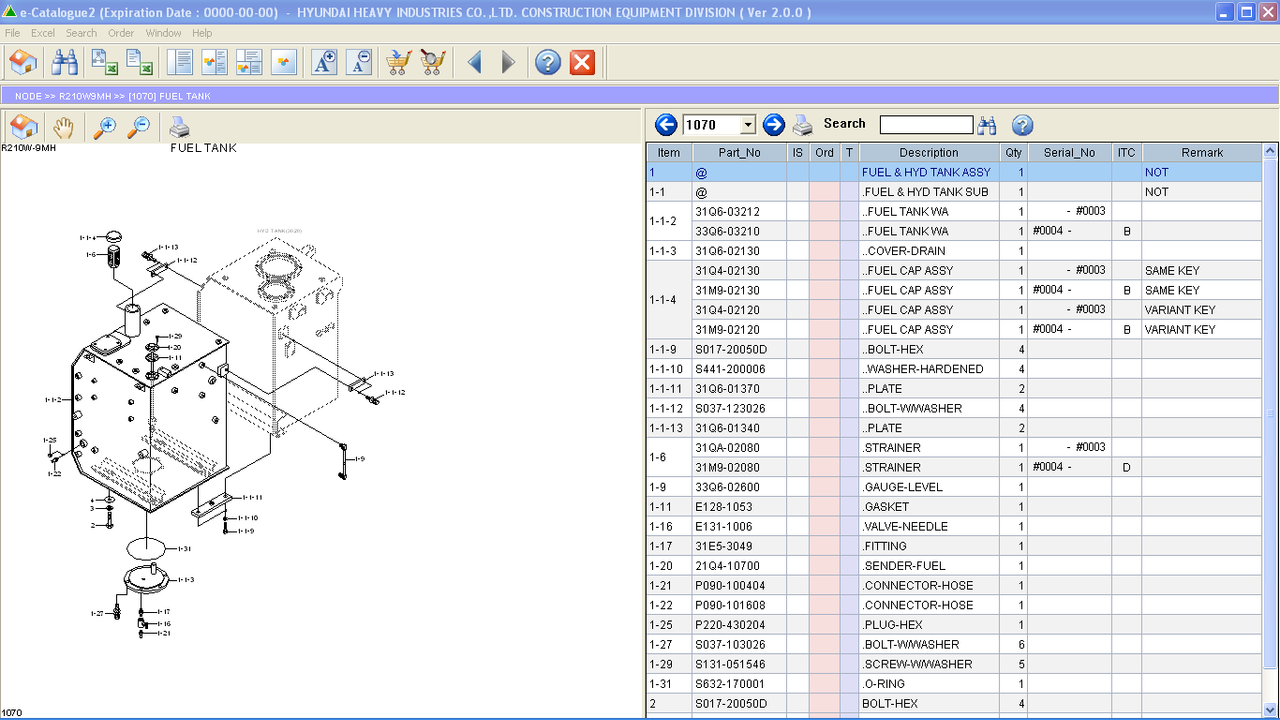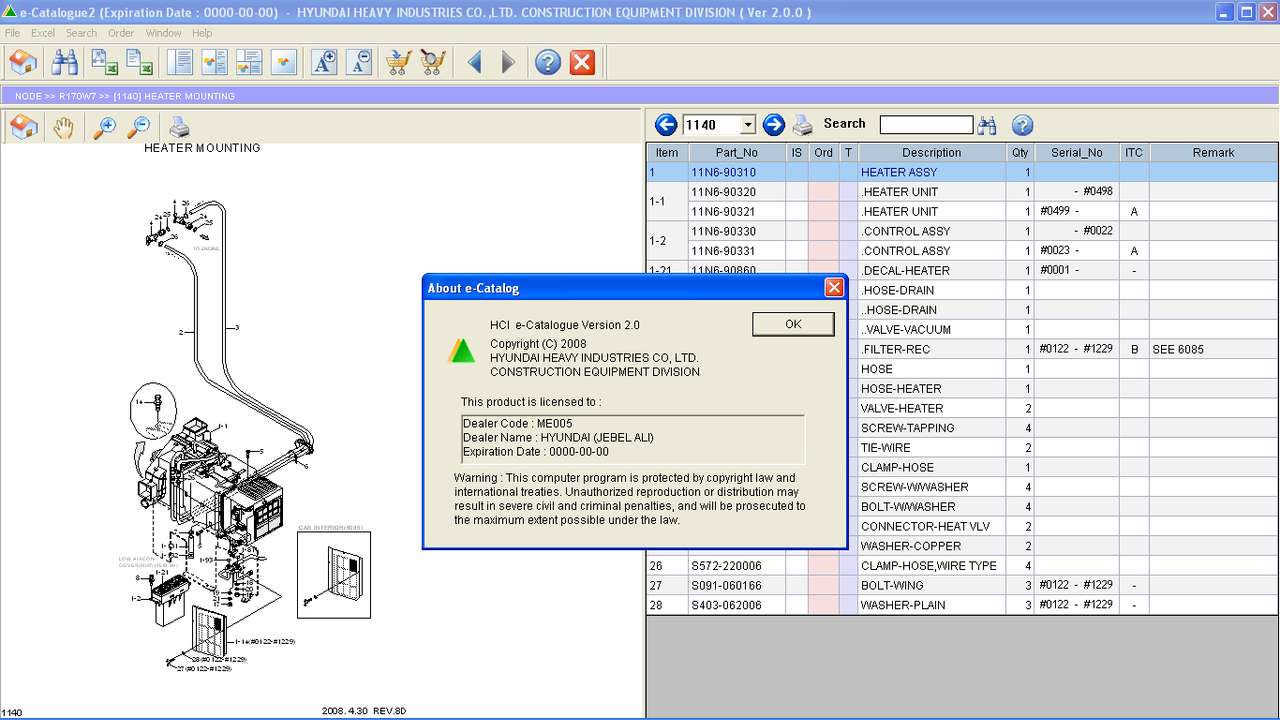 Region: All regions
Type : Spare part catalog
Version: 2.0.0
Quantity of DVD: 3 DVD
Language : Multilanguge
OS: XP, Vista, Windows 7, WIN8,WIN10
License: Present
Year: 2013
Date : 01/2013
Hyundai Heavy Industries Catalog 2013 (Hyundai Robex 2013) - factory spare parts catalog in digital format
Hyundai Heavy Industries e-Catalogue (Hyundai Robex EPC) is an electronic spare parts catalog, which represents the full information on spare parts and accessories for special equipment Hyundai.
Interface of program Hyundai Robex is very simple and convenient, interface language - English, all the details are presented in English.
The spare parts manual Hyundai Robex contains the full technical information and documentation for these types of special heavy equipment Hyundai as:
Hyundai 9 SERIES WHEEL EXCAVATOR
Hyundai 9 SERIES CRAWLER EXCAVATOR
Hyundai 9 SERIES WHEEL LOADERS
Hyundai 9 SERIES FORK LIFT BATTERY
Hyundai 7 SERIES CRAWLER EXCAVATOR
Hyundai 7 SERIES WHEEL EXCAVATOR
Hyundai 7 SERIES FORK LIFT LPG
Hyundai 7 SERIES FORK LIFT DIESEL
Hyundai 7 SERIES FORK LIFT BATTERY
Hyundai 7 SERIES SKID STEER LOADER
3-SERIES BATTERY FORK LIFT
HBF15/18III

3-SERIES DIESEL FORK LIFT
HDF35/45III
HDF50/70III

3-SERIES CRAWLER EXCAVATOR
R160LC-3

3 SERIES WHEEL EXCAVATOR
R95W-3

3-SERIES WHEEL LOADER
HL740-3(#0848-)
HL780-3A

5-SERIES BATTERY FORK LIFT
HBF15/18T-5

5-SERIES DIESEL FORK LIFT
HDF15/18-5
HDF20/25/30-5

5-SERIES LPG FORK LIFT
HLF15/18-5
HLF15/18?-5
HLF 20/2 5/3 0-5
HLF20/25/30C-5

7-SERIES BATTERY FORK LIFT
15 P-7/4 ??-7
15PW40TA-7
20BH/25BH/30BH-7
20/25BR-7
22/25/3 OB HA-7
HBF20/2 5/3 0/32-7
HBF20/25/30C-7
10/13BR-7
14/15/18BR-7
HBR14/15/18-7
14/16BRJ-7
15/18/20/23BRP-7
20/25BRJ-7
HBR20/25-7
15/18/20 ??-7
16/18/2 OB-7
22B/25B/30B/32B-7
20/2 5/3 0/3 2 ??-7
35B/40B/45B/50B-7

7-SERIES DIESEL FORK LIFT
15D/18D/20DA-7E
100D/120D/135D/160D
HDF50/70-7S
HDF50/70-7
35/40/45DS/50DA-7E
35/40/45D-7E.50D-7AE
35DS/40DS/45DS-7
110/130/140/160D-7E
80D-7E
80D-7
50/60/70DS-7E
50/60/70D-7E
180D-7E
20/25/30/33DF
20D/25D/30D/33D-7E
35D/40D/45D-7
20D/25D/30D/33D-7

7-SERIES LPG FORK LIFT
15G/18G/20G-7A
20U25U30L-7
15/18/20L-7A
15U18L/20LA-7
15LC/18LC/20LCA-7
25LC/30LC-7A
35U40U45L-7
15LC/18LC/20LC-7A
35U40U45U50L-7A
20G/25G/30G-7
20LC/25LC/30LC-7
25/30L-7A
15G/18G/20GA-7

7-SERIES CRAWLER EXCAVATOR
R15-7
R16-7
R22-7
R28-7
R35-7
R35Z-7
R35Z-7A
R36N-7J
R55-7
R55-7A
R75-7
R80-7
R80-7A
R110-7
R110-7 A
R140LC-7
R140LC-7A
R160LC-7
R160LC-7A
R180LC-7
R180LC-7A
R210LC-7
R210LC-7(#98001-)
R210LC-7A
R210/220LC-7H
R21ONLC-7
R210-7
R210NLC-7A
R210LC-7H(#9001 -)
R220LC-7
R250LC-7
R250LC-7A
R290LC-7
R290LC-7A
R290LC7H
R300LC-7
R305LC-7
R320LC-7
R320LC-7A
R360LC-7
R360LC-7A
R370LC-7
R450LC-7
R450LC-7A
R500LC-7
R500LC-7A
R800LC-7A

7-SERIES WHEEL EXCAVATOR
R55W-7
R55W-7A
R140W-7
R140W-7A
R170W-7
R170W-7A
R200W-7
R200W-7A

7-SERIES SKID STEER LOADER
HSL650-7
HSL650-7A
HSL850-7
HSL850-7A

7-SERIES WHEEL LOADER
HL730-7
HL730-7A
HL730TM-7
HL730TM-7A
HL740-7
HL740-7A
HL740TM-7
HL740TM-7A
HL757-7
HL757-7A
HL757TM-7
HL757TM7A
HL760-7
HL760-7A
HL770-7
HL770-7A
HL780-7A

9-SERIES CRAWLER EXCAVATOR
R16-9
R27Z-9
R35Z-9
R55-9
R145CR-9
R140LC-9
R160LC-9
R180LC-9
R210LC-9
R21ONLC-9
R235LCR-9
R250LC-9
R290LC-9
R320LC-9
R380LC-9
R480LC-9
R520LC-9

9-SERIES WHEEL EXCAVATOR
R55W-9
R140W-9
R170W-9
R21OW-9

9-SERIES WHEEL LOADER
HL730-9
HL740-9
HL757-9
HL760-9
HL770-9
HL780-9
HL730TM-9
HL740TM-9
HL757TM-9

T-SERIES SKID STEER LOADER
HSL400T
HSL600T/680T
HSL800T
HSL960T
HSL1200T
HSL1500T

OLD BATTERY FORK Lift truck
HBP15/HBT40

OLD DIESEL FORK LIFT TRUCK
HDF20/25/30II

OLD LPG FORK LIFT TRUCK
HLF15/1811
HLF20/25/30CII

OLD SKID STEER LOADER
HSL610