06-22-2016, 12:01 PM
Olympian Compass
v2012A
[04.2012]
Spare Parts Catalogue & Service Documentation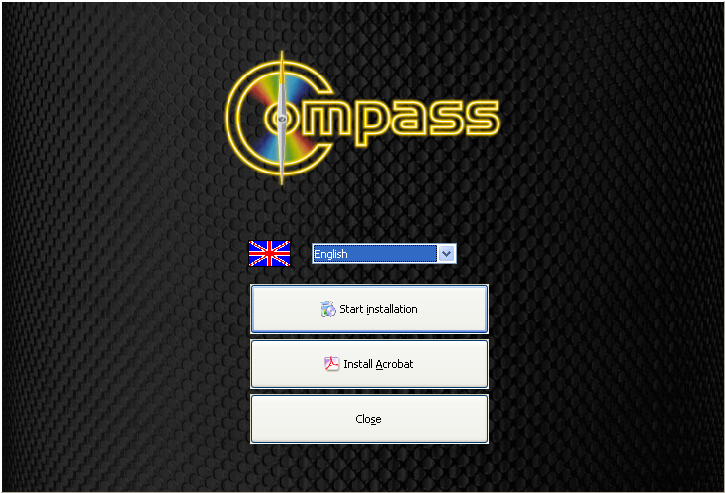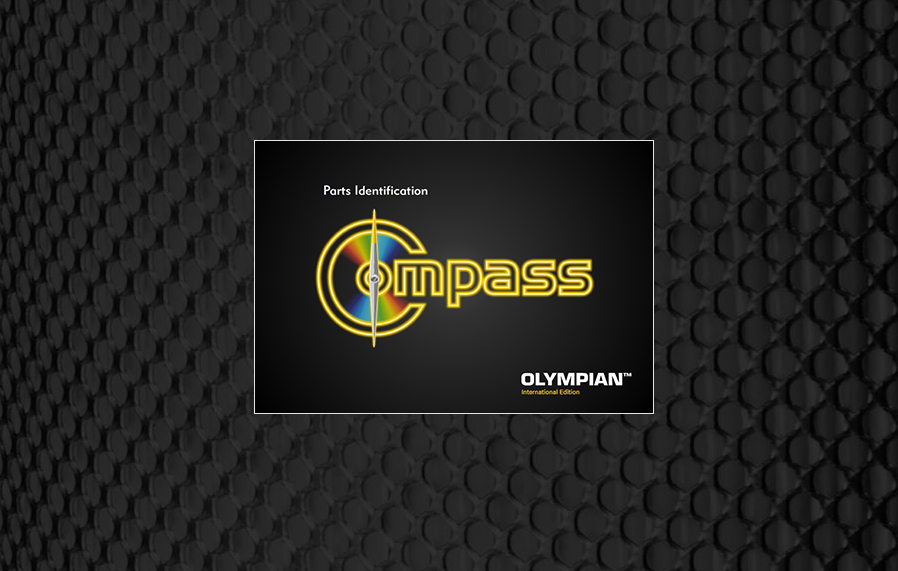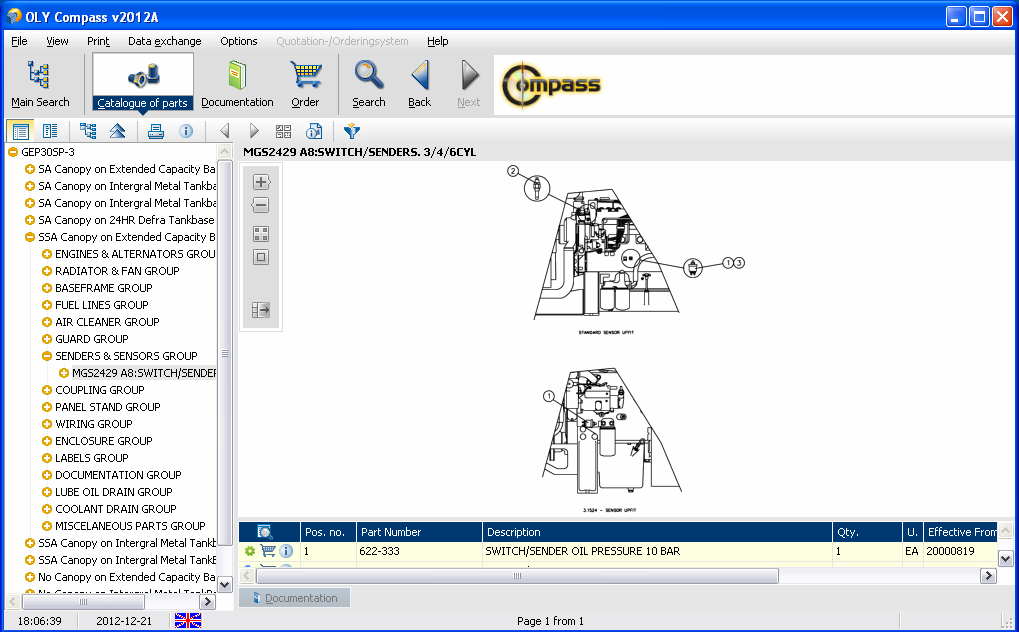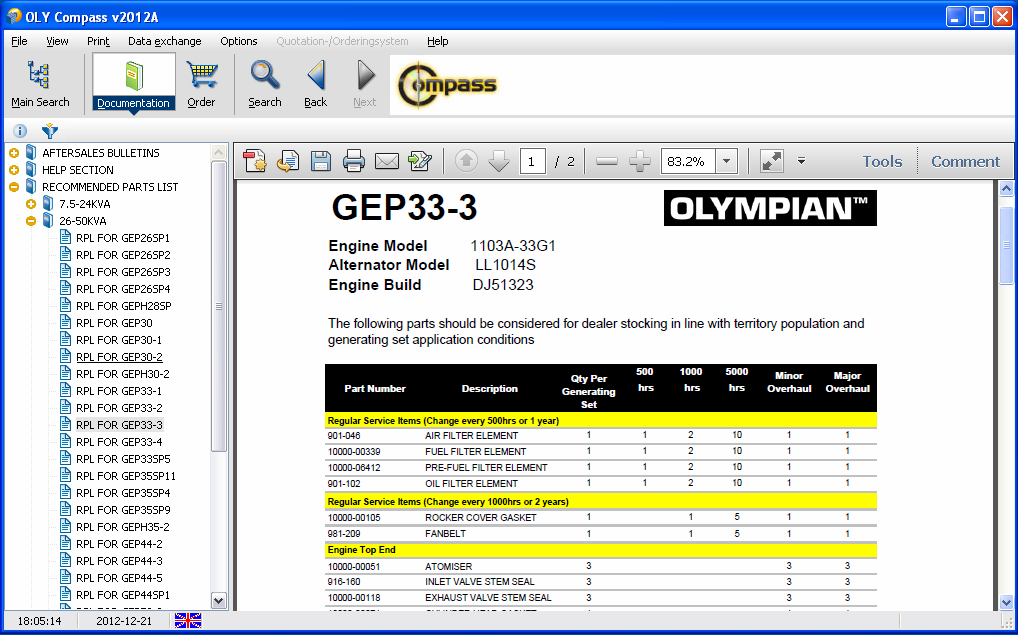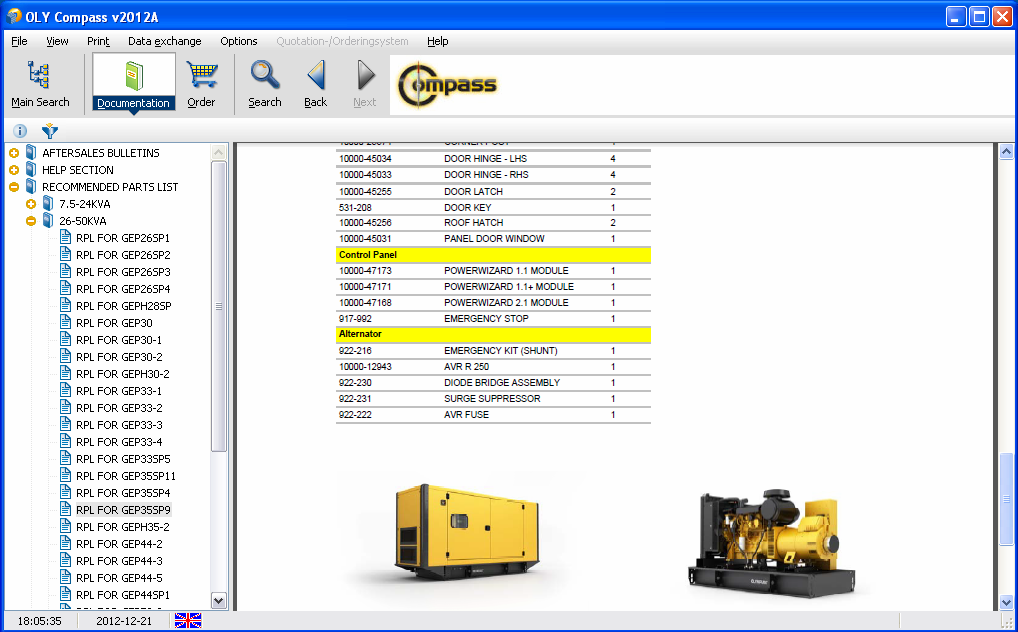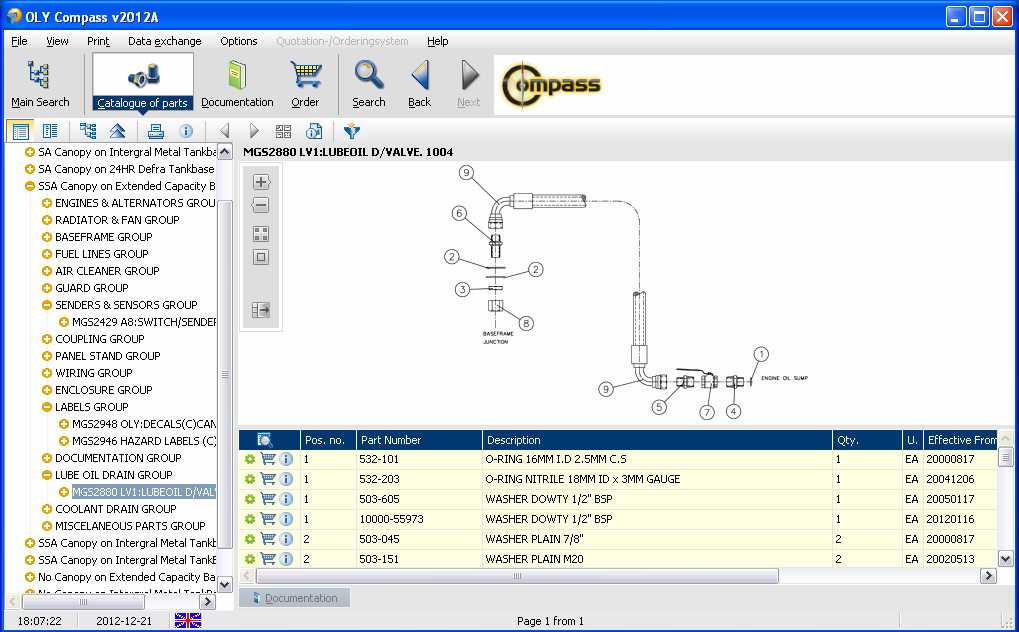 Region: Europe 
Languages: English (Multilanguage)
OS: WinXP, Vista, Windows7
Release: 2012A
Quantity of CD: 1 DVD 
Year: 2012
Date of update: 04/2012 
Olympian Compass Spare Parts Catalogue for Generator sets and Engines parts
Olympian Compass
enables you to quickly and simply call up spare parts and service information.
The system software is found on your OLY 2012A DVD and is available for use under licence from Olympian Compass Engines Ltd. All aftermarket parts and service information is available at a glance - from the illustration and part number to the repair and maintenance instructions.
Olympian spare parts catalog, presented spare parts for Olypmian generators set, Caterpillar brand.
GEP13.5-2 (10.8 /10 KBT)
GEP18-2 (14.4 /13.2 KBT)
GEP22-2 (17.6 /16 KBT)
GEPH22-2 (17.6 /-- KBT)
GEP30 (24 /21.6 KBT)
GEPH30-2 (24 /-- KBT)
GEP33-1 (26.4 /24 KBT)
GEPH35-2 (28 /-- KBT)
GEP44-5 (35.2 /32 KBT)
GEP50-5 (40 /36 KBT)
GEP55-1 (44 /40 KBT)
GEP65-5 (52 /48 KBT)
GEP88-1 (70.4 /64 KBT)
GEP100 (80/72 KBT)
GEP110 (88/80 KBT)
GEP150 (120 /108 KBT)
GEP165 (132 /120 KBT)
GEH220 (176 /160 KBT)
GEH250 (200 /184 KBT)
GEH275 (220 /200 KBT)
GEP330 (264 /240 KBT)
GEP350 (280 /-- KBT)
GEP380 (304 /280 KBT)
GEP400 (320 /-- KBT)
GEP440 (352 /320 KBT)
GEP450 (360 /-- KBT)
GEP500 (400/360 KBT)
GEP 550 (440 /400 KBT)