06-22-2016, 01:45 PM
Mitsubishi Forklift
Up-Time
v4.4.1.0
[2014]
Diagnostic software for Mitsubishi Lift Trucks Japan, Europe, Asia, USA and China regions .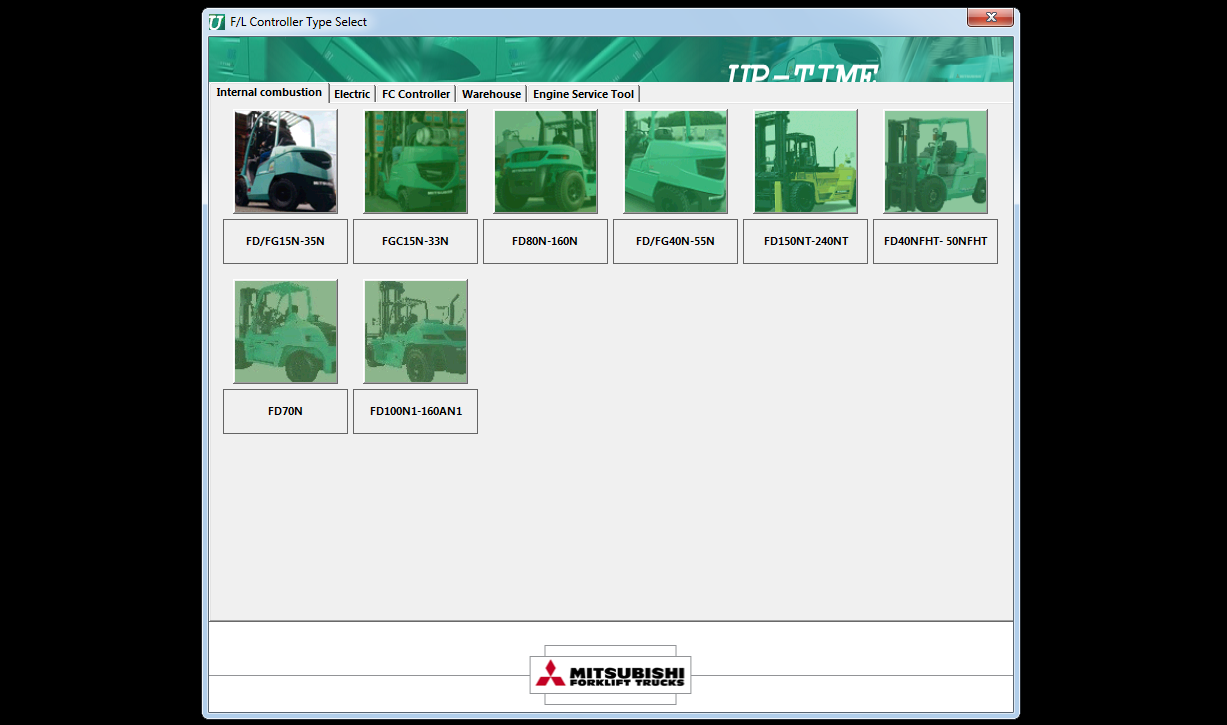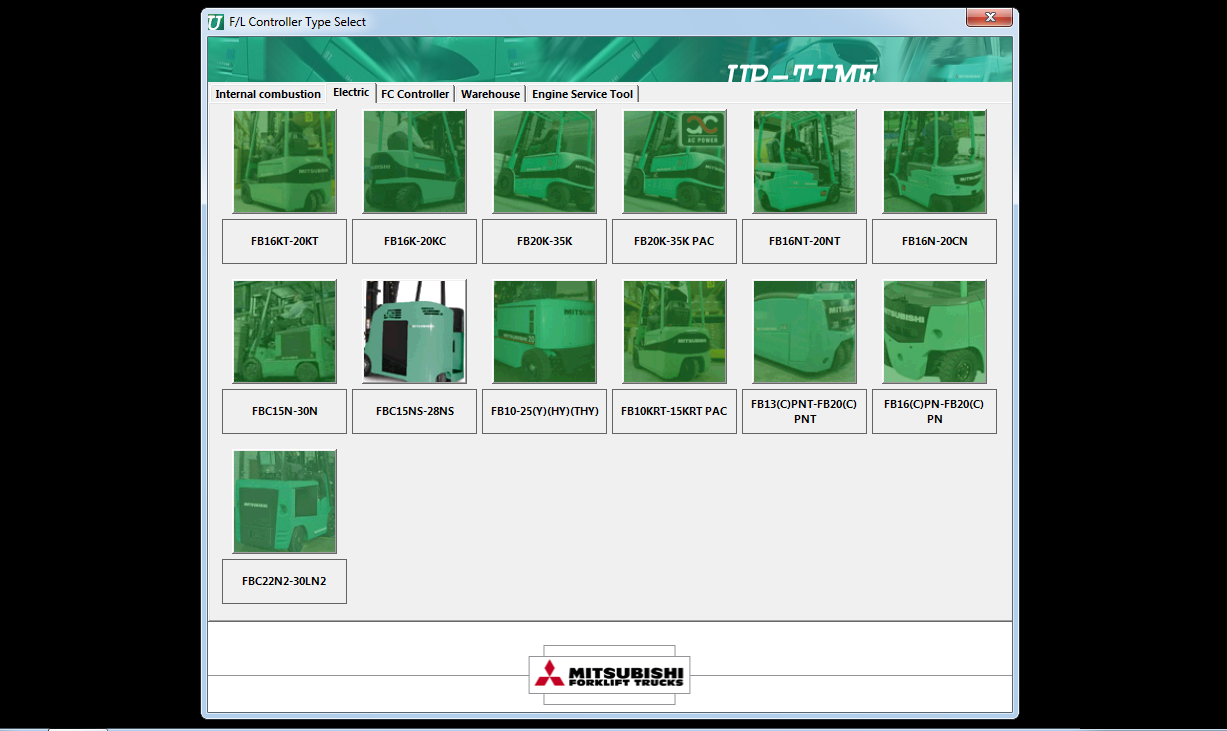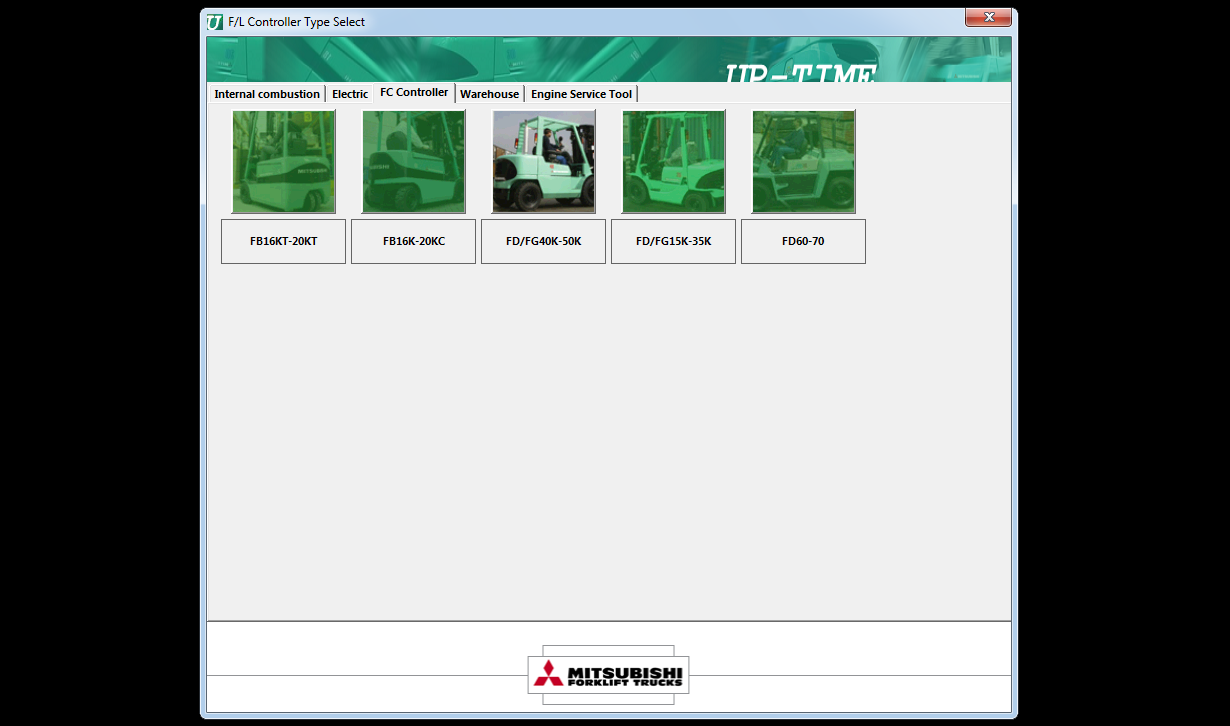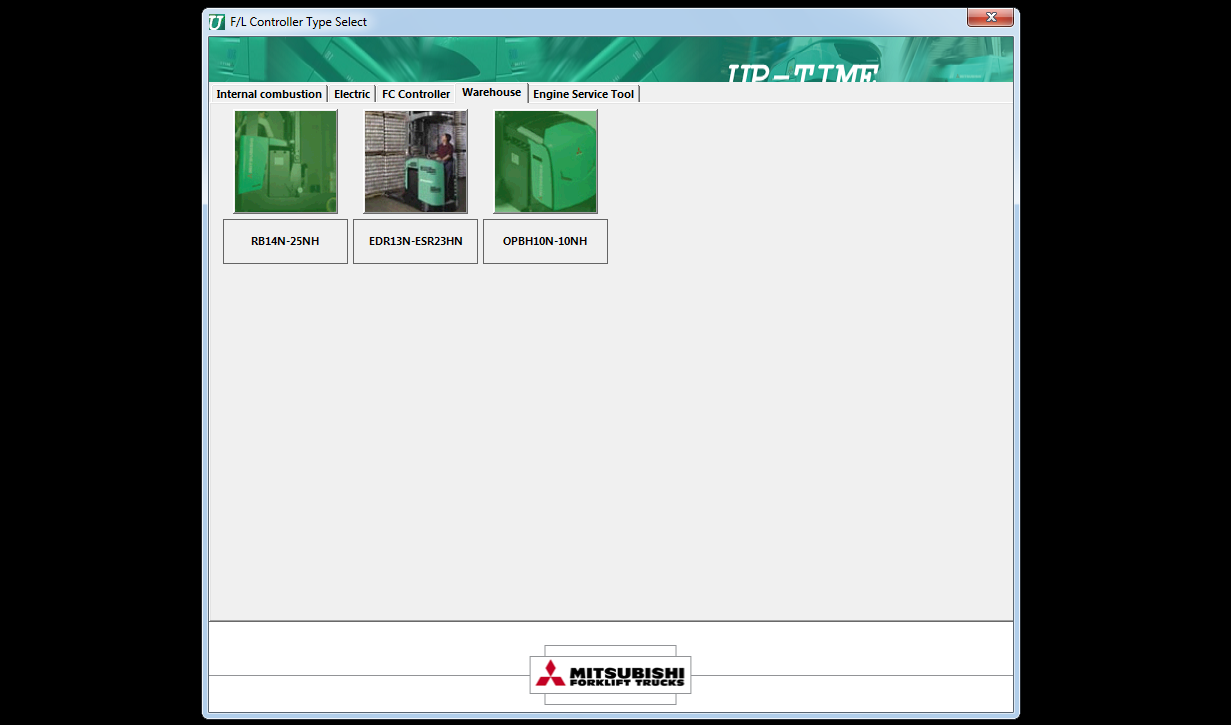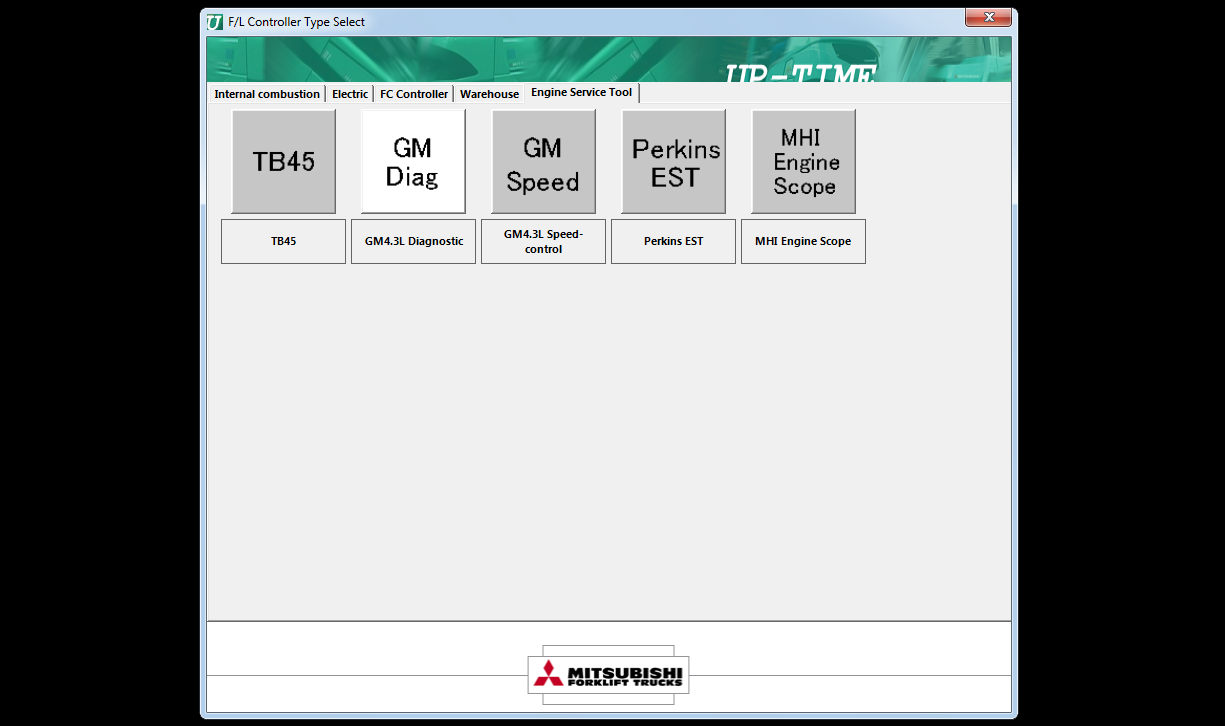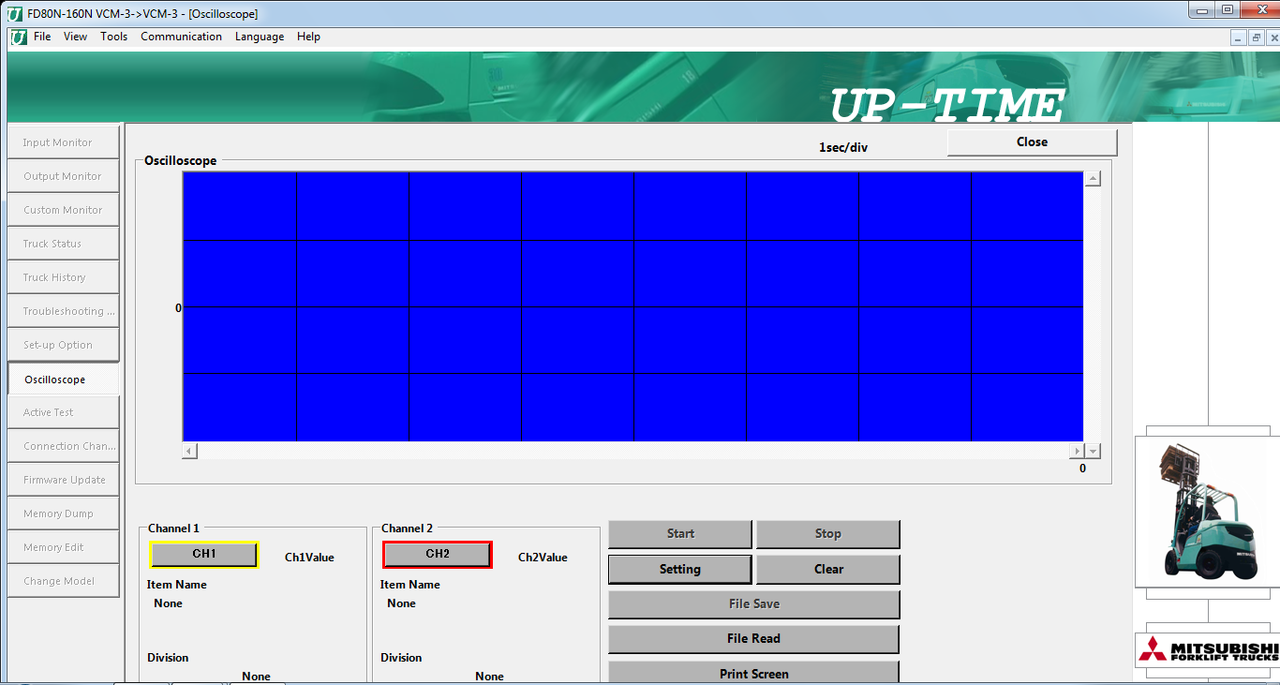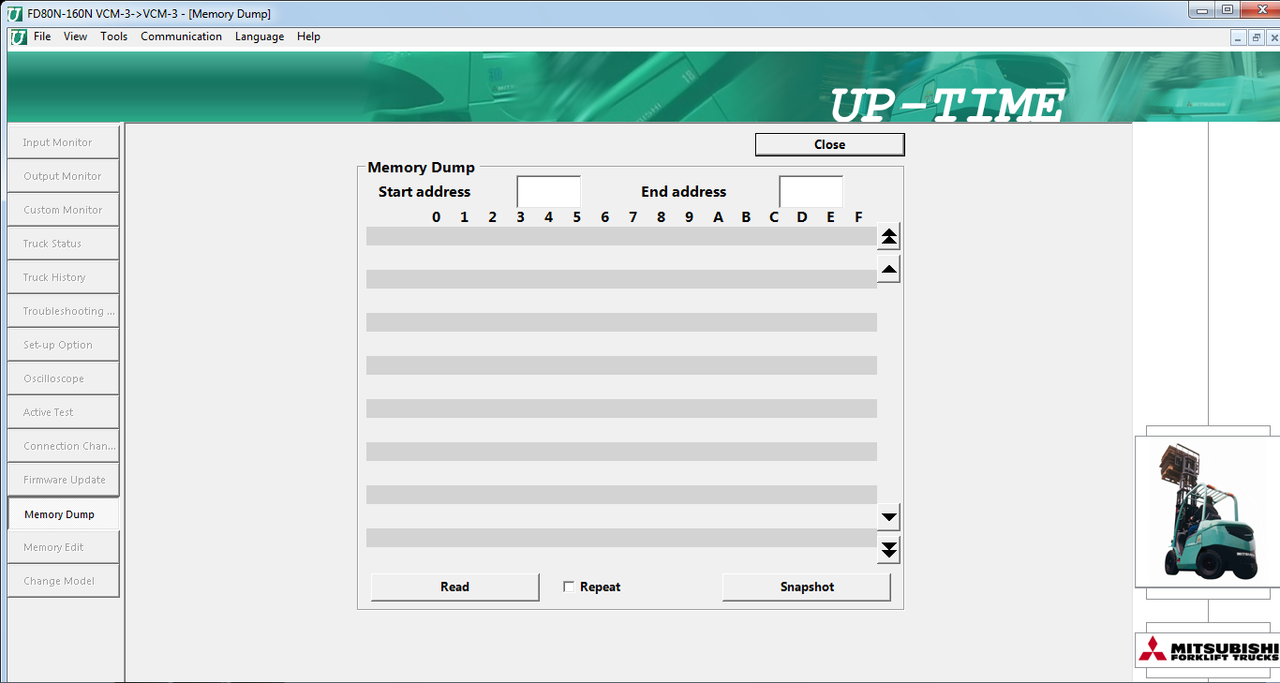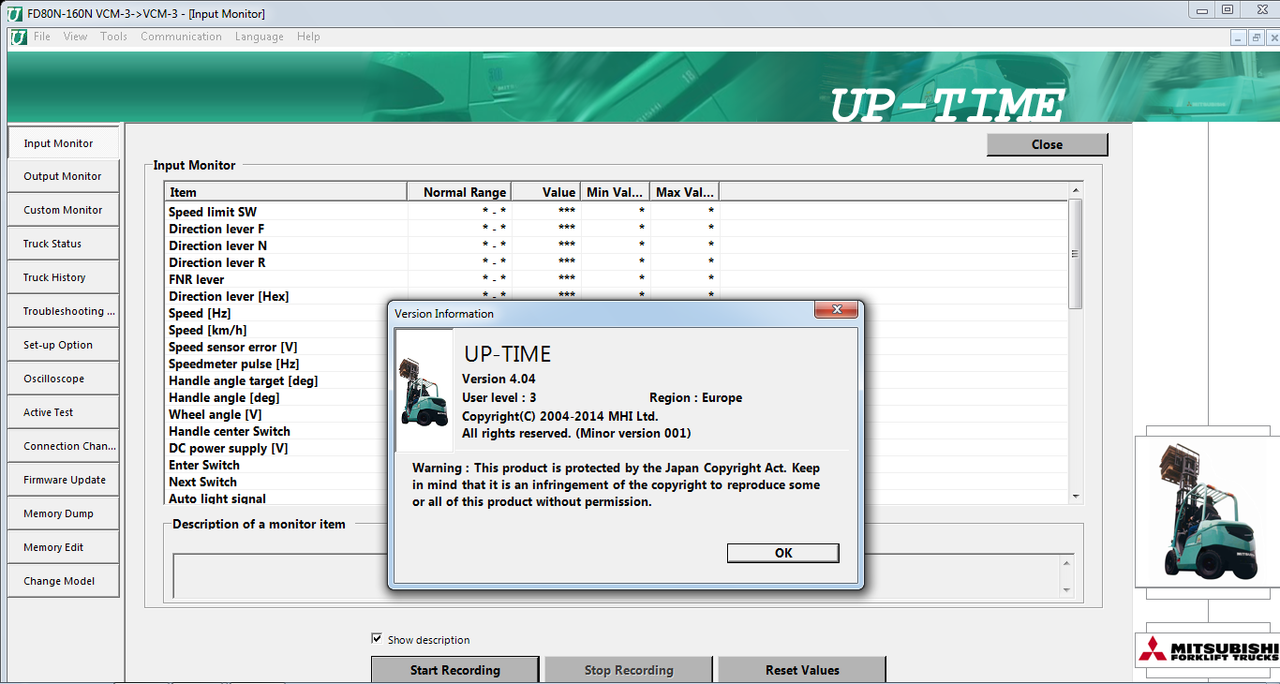 Region: All regions

(Japan, Europe, Asia, USA and China)


Type: Diagnostic software
Languages: English, Spanish, Italian, Mexican, German, Russian, Turkish, French, Swedish, Japanese 
OS: WinXP, Vista, Windows7, Windows8,WIN10


Version: v4.4.1.0


Developer: Mitsubishi 
Quantity of CD: 1 DVD


Year: 2014




Date of update: 01/2014
Mitsubishi Forklift Up-Time v4.4.1.0 [2014] diagnostic software for Mitsubishi Forklift Trucks.
Up-Time application is a service tool for each type of controllers installed in forklifts. It monitors I/O values and failures, and sets various parameters.
Major functions
(1) Protection function
(2) Multilanguage support function
(3) Model selection function
(4) I/O value monitoring function
(5) Failure monitoring function
(6) Failure history monitoring function
(7) Setup value monitoring and change function
(8) I/O value graph display function
(9) Active test function
(10) Firmware update function
(11) Screen print function