06-21-2016, 02:06 PM
International Custom Trucks
Parts Catalog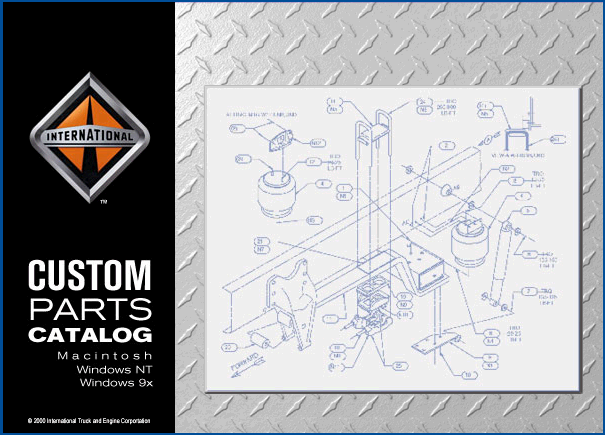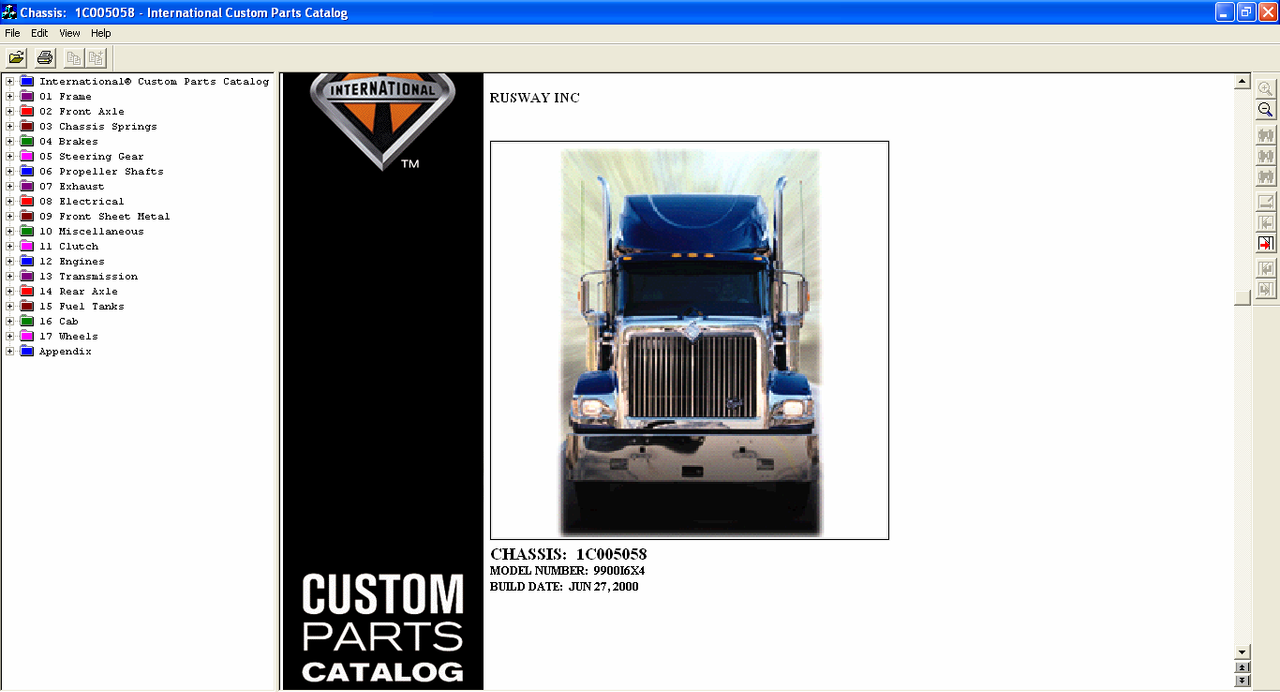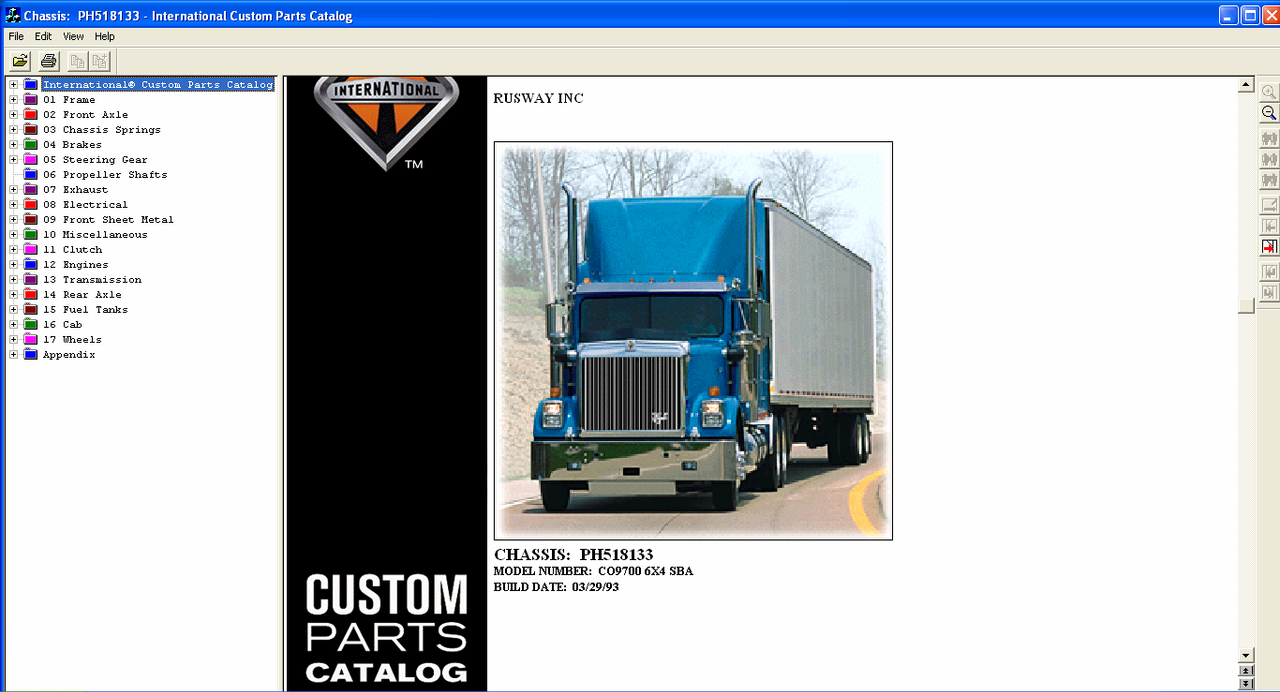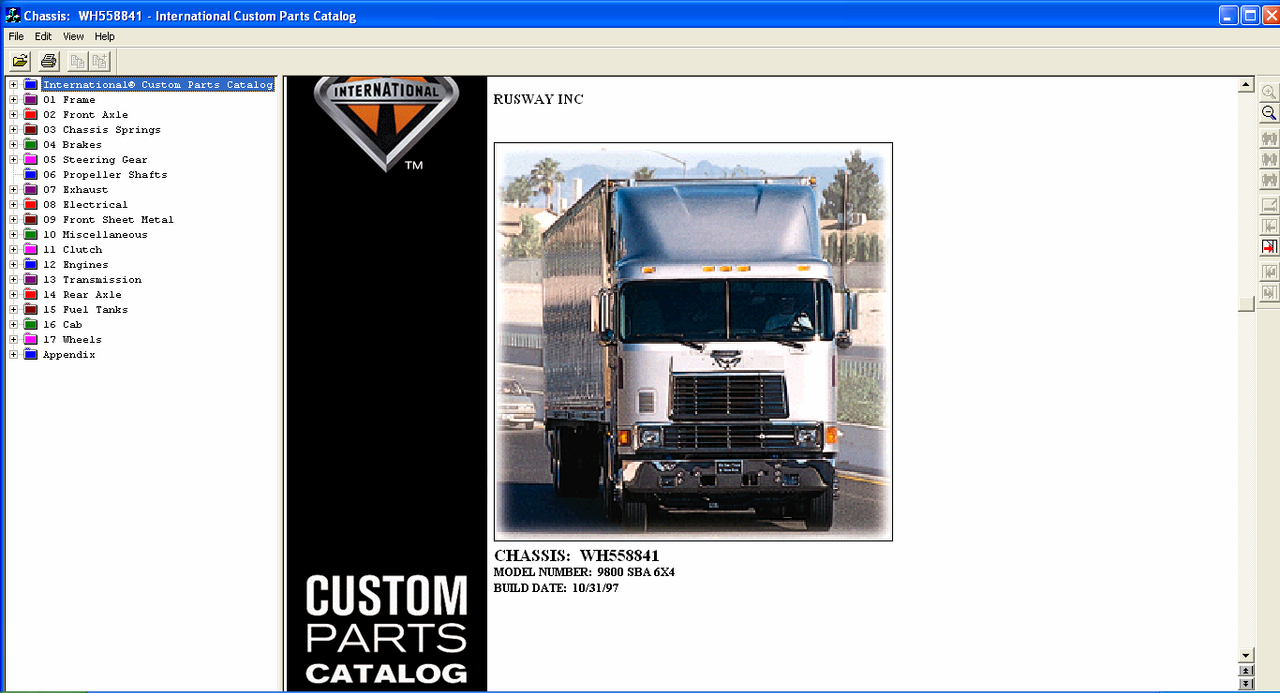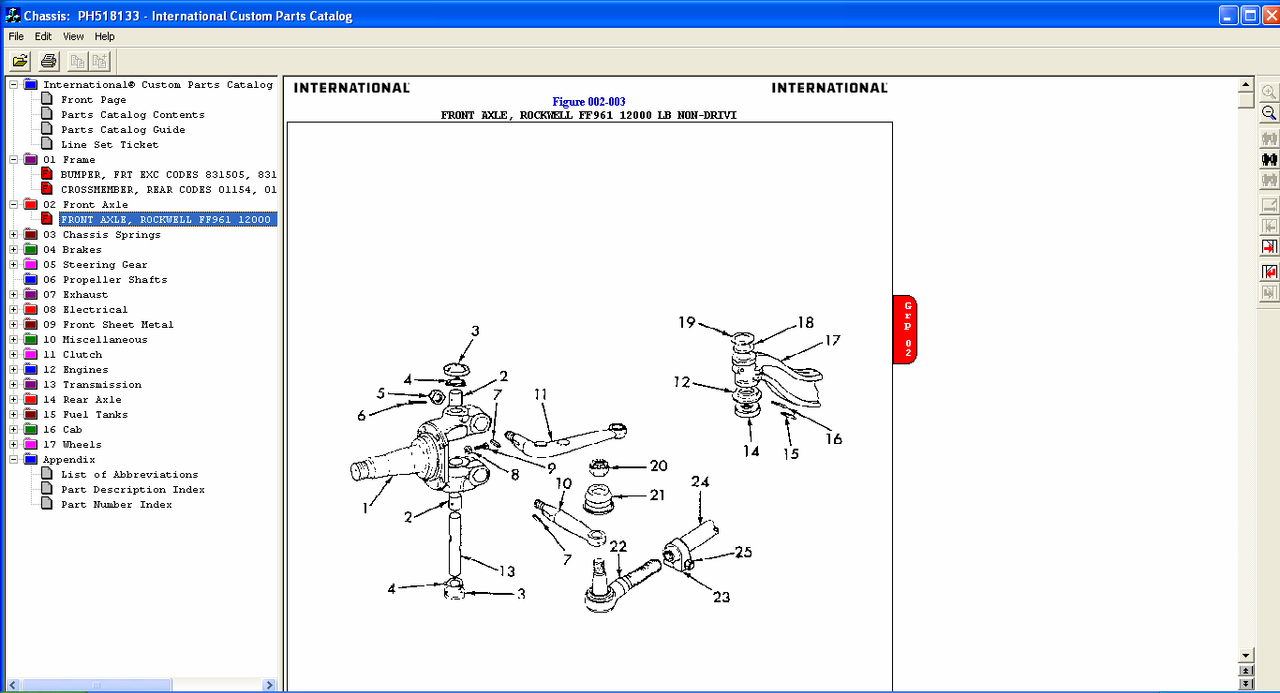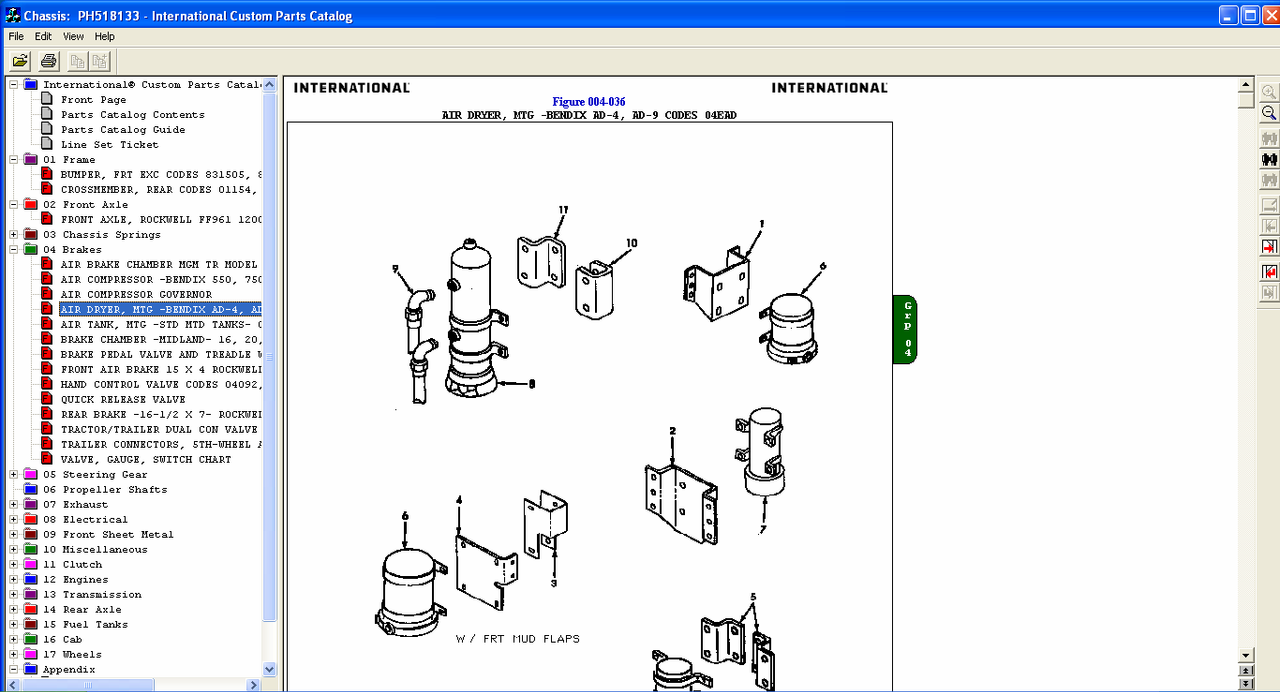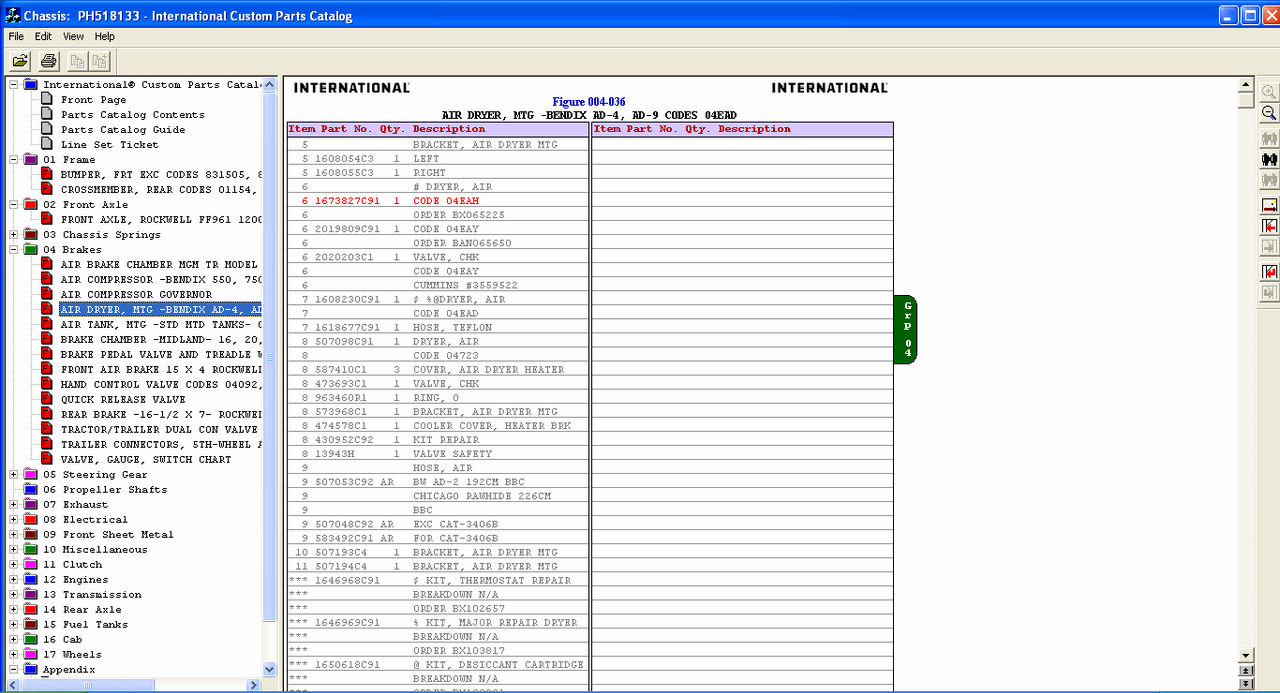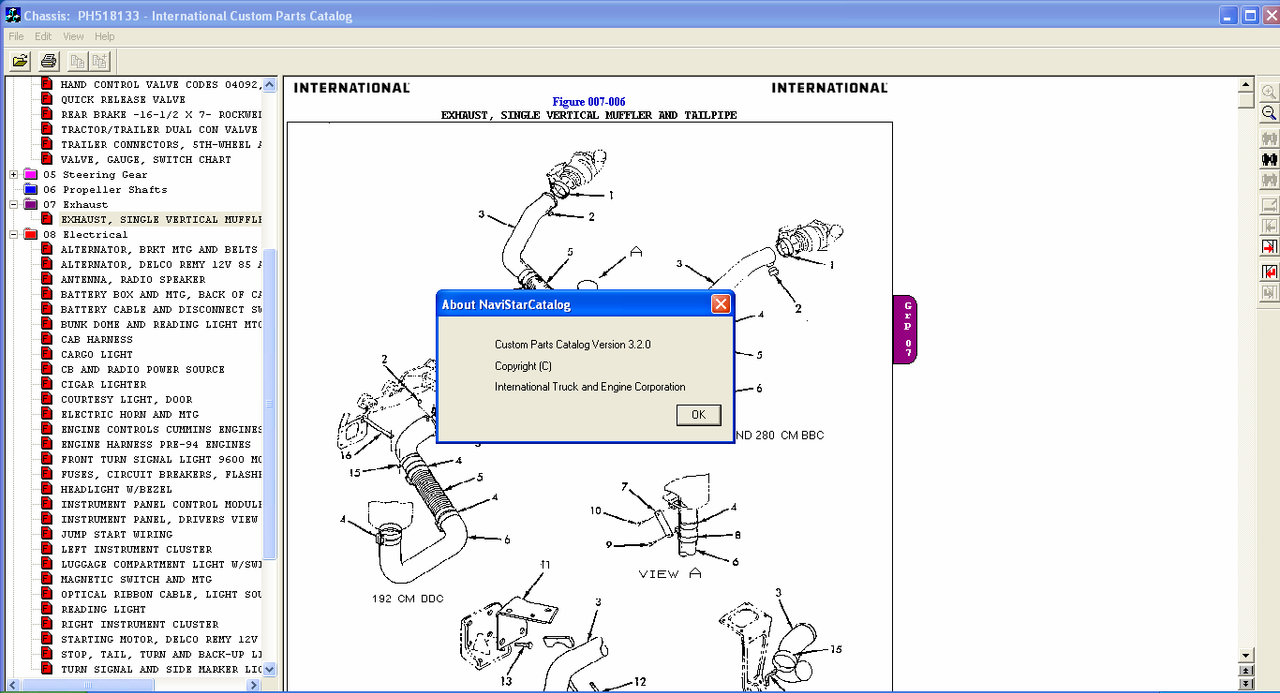 Type: Spare Part Catalog
Year: 2003
Platform: Win 95,98 NT, XP,
Language: English
License: Freeware
International truck parts catalog contains parts catalog for American International trucks are very popular now in Russia.
Electronic parts catalog American Truck International Custom Parts Catalog on a CD, full installation on a hard drive or work with the International directory using the CD.
Catalogue of International Custom Parts Catalog will be indispensable for companies selling spare parts for American vehicles as well as International stations engaged in repair and maintenance of trucks using the directory International.S International can easily pick up truck parts for American International.
In the parts catalog contains information International Trucks International trucks for your list.
The models presented in the parts catalog International:
International Chassis:1C005058
International Chassis:NH426506
International Chassis:PH512385
International Chassis:PH518133
International Chassis:SH611969
International Chassis:TH244841
International Chassis:VH341820
International Chassis:VH498673
International Chassis:WH539031
International Chassis:WH558841