06-21-2016, 02:10 PM
International Truck
onCommand
ISIS [04.2015]
International Service Information Soultion.
Master service Manual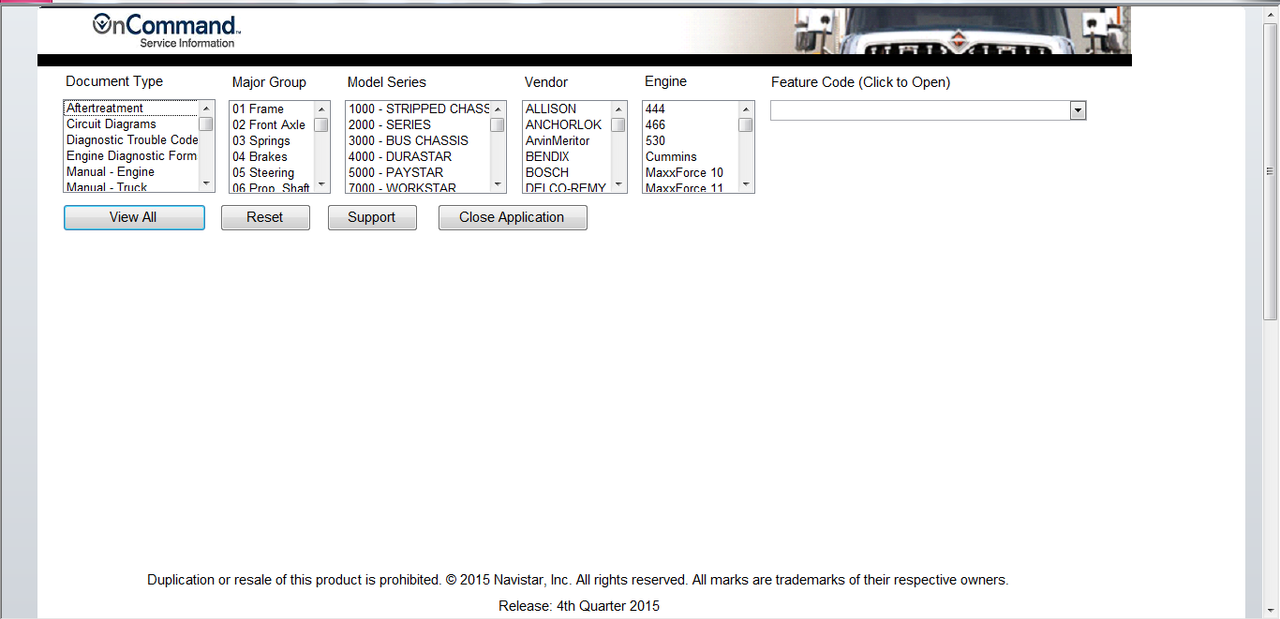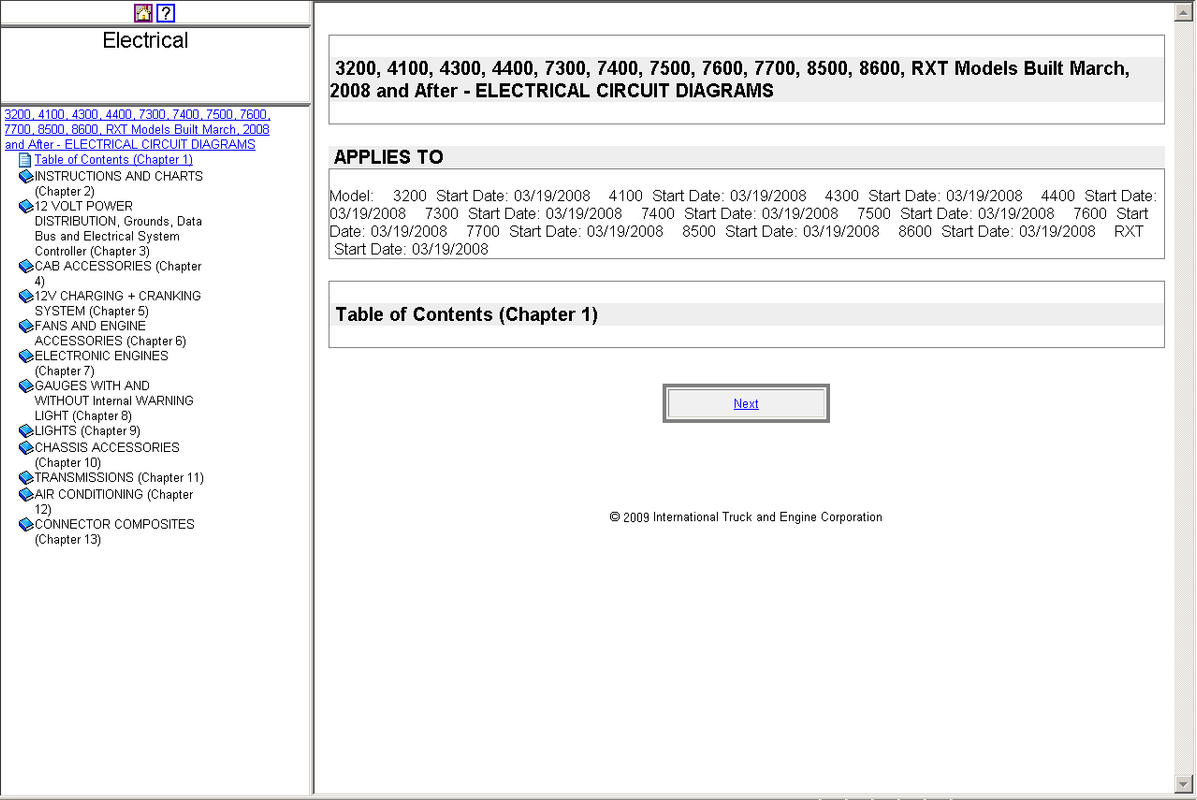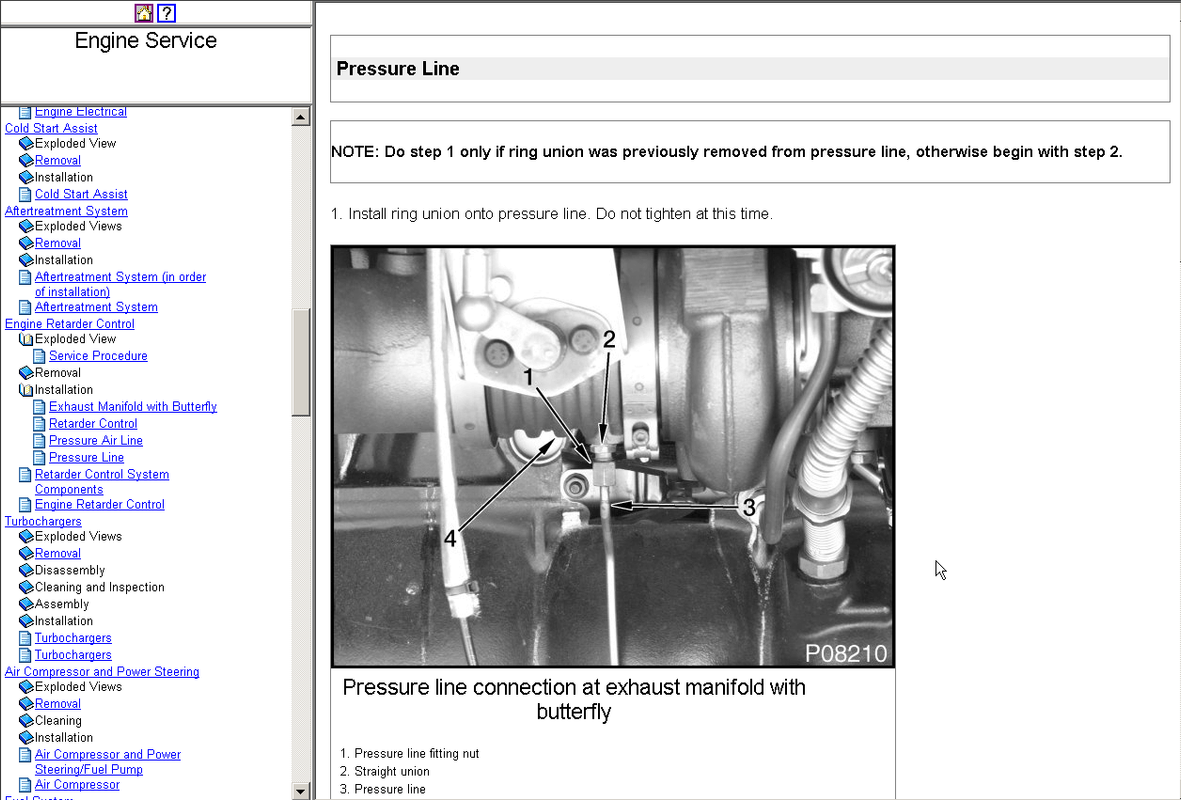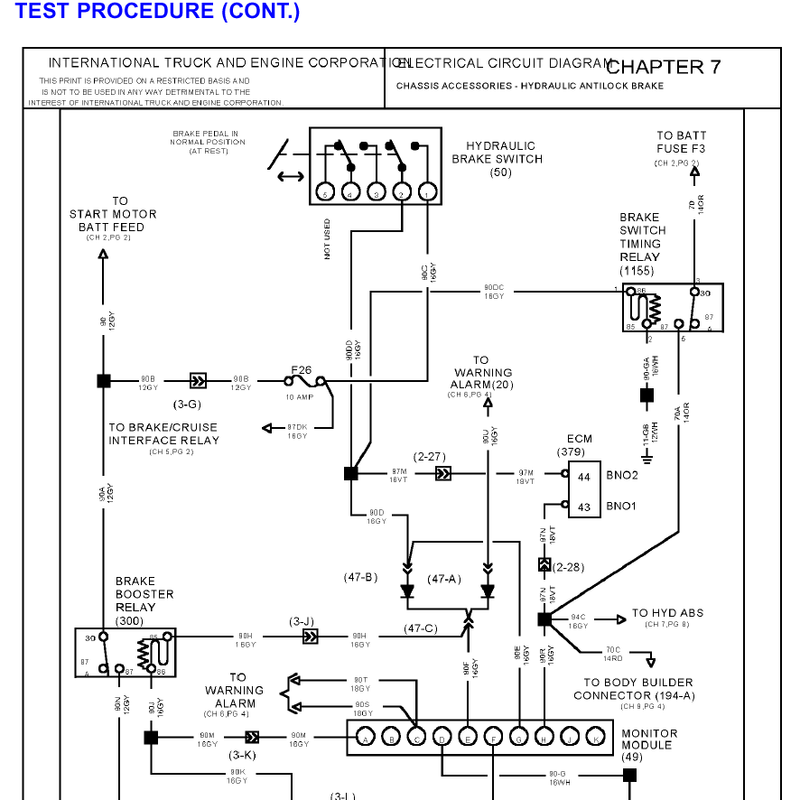 Region: Europe 
Languages: English, Spanish, French
Type: International Service Information
OS: WinXP, Vista, Windows7
Quantity of CD: 1 DVD
Year: 2015
Date of update: 04/2015
The 2015 update to the ISIS CD continues the enhancements to the completely new viewing system which was introduced on the 2015 DVD. The ISIS DVD is Internet Explorer 5 compatible. 
This will make it easy to link to different types of information. Much of the content has been cleaned up.
Also, there is an update to the ActiveCGM control that is used to display the graphics. 
You only need the update if you are running on Windows XP.
International Models :
1000
1552
1652
2000
2500
2574
2600
2674
3000 FE
3000 RE
3000
3200
3200 IM
3300
3400
3600
3700
3800
3900
4100
4200
4300
4400
4700
4800
4900
5000
5000i
5500i
5600i
5900i
7100
7300
7400
7500
7600
7700
8100
8200
8300
8500
8600
9000
9000I
9100
9100I
9200
9200I
9300
9400
9400I
9600
9700
9800
9800SFA
9900
9900I
9900IX
BE 200
CE 200
CE 300
CE BUS
CE S BUS
CF 500
CF 600
City Star
Dura Star
FE BUS
HC BUS
IC BUS
LC BUS
Lone Star
MXT
Pay Star
Pro Star
RE 300
RE BUS
RE S BUS
RXT
Tran Star
Work Star
International Vendors:
AEROQUIP
AKW
ALLISON
ANCHORLOK
AXILOCK
BENDIX
BOSCH
CUMMINS
DANA SPICER
DAYCO
DELCO
DELCO-REMY
DETROIT DIESEL
DOW CORNING
EATON
EATON FULLER
FABCO
FULLER
GOLD SEAL
GUNITE
HALDEX/EATON
HENDRICKSON
HOLSET
HORTON
KYSOR
LEECE NEVILLE
LUCAS VARITY
LUK
MERITOR
MGM
MIDLAND
MODINE
MOR/RYDE
MOTOROLA
MPSI
NEWAY
PRESTOLITE
REYCO
ROCKWELL
SANDEN
SHEPPARD
SIKKENS
SPICER
STOPMASTER
TRW
VICKERS
WABCO
WACKER
YORK
International Engines:
MAXXFORCE DT
MAXXFORCE 5
MAXXFORCE 7
MAXXFORCE 9
MAXXFORCE 10
MAXXFORCE 11
MAXXFORCE 13
DT 360
DT 408
DT 466
DT 466E
DT 530
DT 570
DTA 360
DTA 466
HT 530
HT 570
T 444E
VT 365
VT 275
530
530E
7.3L
MWM Acteon
International Master Service Manual (Truck Group) 
International Master Service Manual (Engine Group) 
International Vehicle Recall Campaigns 
International Authorized Field Change (AFC) Letters 
International Technical Service Information (TSI) Letters